Post-Event Update | COVID-19 Ambassador Update
24 March @ 11:00 am

-

12:00 pm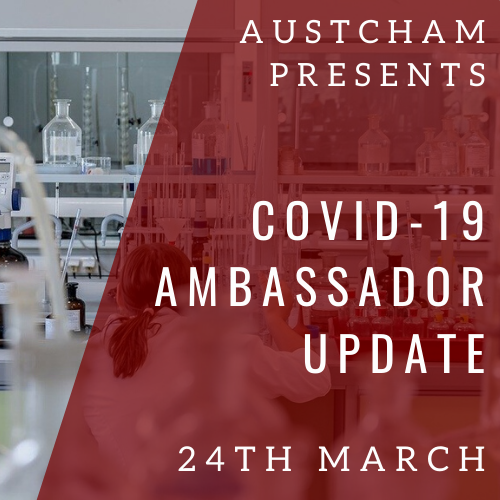 Click the link above to view the full event recording.
AustCham China in partnership with the Australian Embassy will be holding a briefing on the current COVID-19 situation from the Australian Ambassador to the PRC, H.E. Mr Graham Fletcher. Mr. Fletcher will provide an update on the increasing infection rates internationally, and the subsequent effects this is having on China. He will also discuss the measures the embassy is continuing to take to ensure the safety of Australians in China.
Date: 24 March
Time: 11:00AM – 12:00PM
RSVP: By clicking here, or scanning the QR code below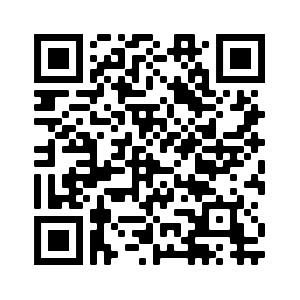 His Excellency, Mr Graham Fletcher is a senior career officer with the Department of Foreign Affairs and Trade, and was most recently First Assistant Secretary, North Asia Division. He has previously served overseas as Deputy Head of Mission, Australian Embassy, Washington; Deputy Head of Mission, Australian Embassy, Beijing; Counsellor, Australian Embassy, Beijing; and Third Secretary, Australian Embassy, Beijing. He speaks Mandarin.
Mr Fletcher holds a Bachelor of Arts (Honours) from the University of Sydney.
MR DANIEL BOYER
General Manager Greater China, Minister (Commercial) at Australian Trade and Investment Commission (Austrade)
Daniel is General Manager, Greater China, based in Beijing. Daniel leads a team of 111staff across 9offices delivering high quality trade and investment services to companies in Australia and Greater China.
Daniel joined Austrade in 2014, most recently leading the Government and Partnerships division. In his time at Austrade, Daniel has held a number of senior roles, including leading the reorganisation and restructure of the agency as the General Manager of the Positioning for our Future project.
Prior to moving to Austrade, Daniel worked in a number of Australian Government Agencies, most recently in Immigration and Border Protection (DIBP). Daniel's positions in DIBP included Regional Director East Asia, responsible for visa operations across North Asia and the Mekong economies, also based in Beijing.