Event Recap | The Business of Research
11-28-19 @ 8:30 am

-

12:30 pm

¥150 – ¥200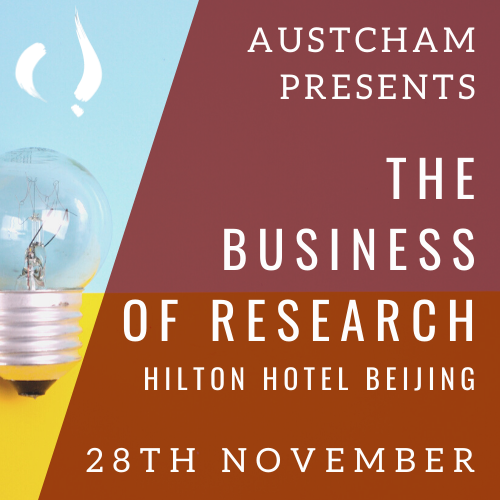 This morning, AustCham and BritCham held an invaluable Research & Development and Innovation Forum at the Hilton Hotel Beijing.
Attendees heard from expert panelists who discussed innovation priorities and policies in Australia, the UK, and China, effective approaches for tech transfer, and success stories. Each panel provided guests with thought-provoking insights into how to take advantage of opportunities in China.
Thank you to all the panelists for their time and knowledge, and to the Hilton for hosting the event.
Please see below for original event details:
———————————
AustCham invites you to attend our Australia-UK Research & Development and Innovation Forum co-hosted with BritCham China.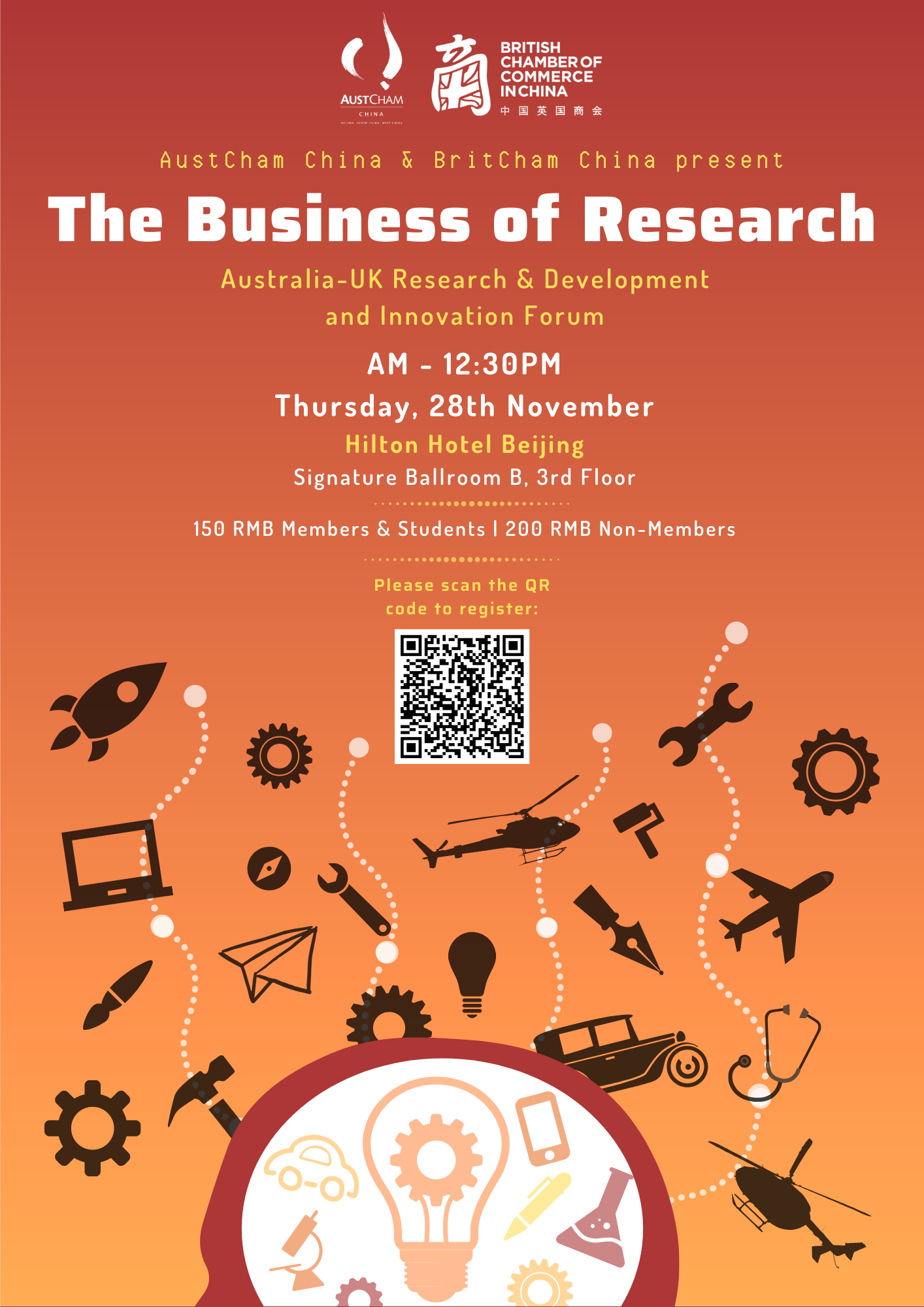 Learn how effective partnerships that translate research into the real world are vital to our collective future. China's dynamic R&D ecosystem presents myriad opportunities to foreign companies, universities and research organizations: how can these entities strategically engage in China, taking on opportunities and also managing risk?
Gain insights into China's own policy settings for R&D and commercialization, and how Australia and the United Kingdom are engaging here. Who are the success stories in this space – they may not be who you expect!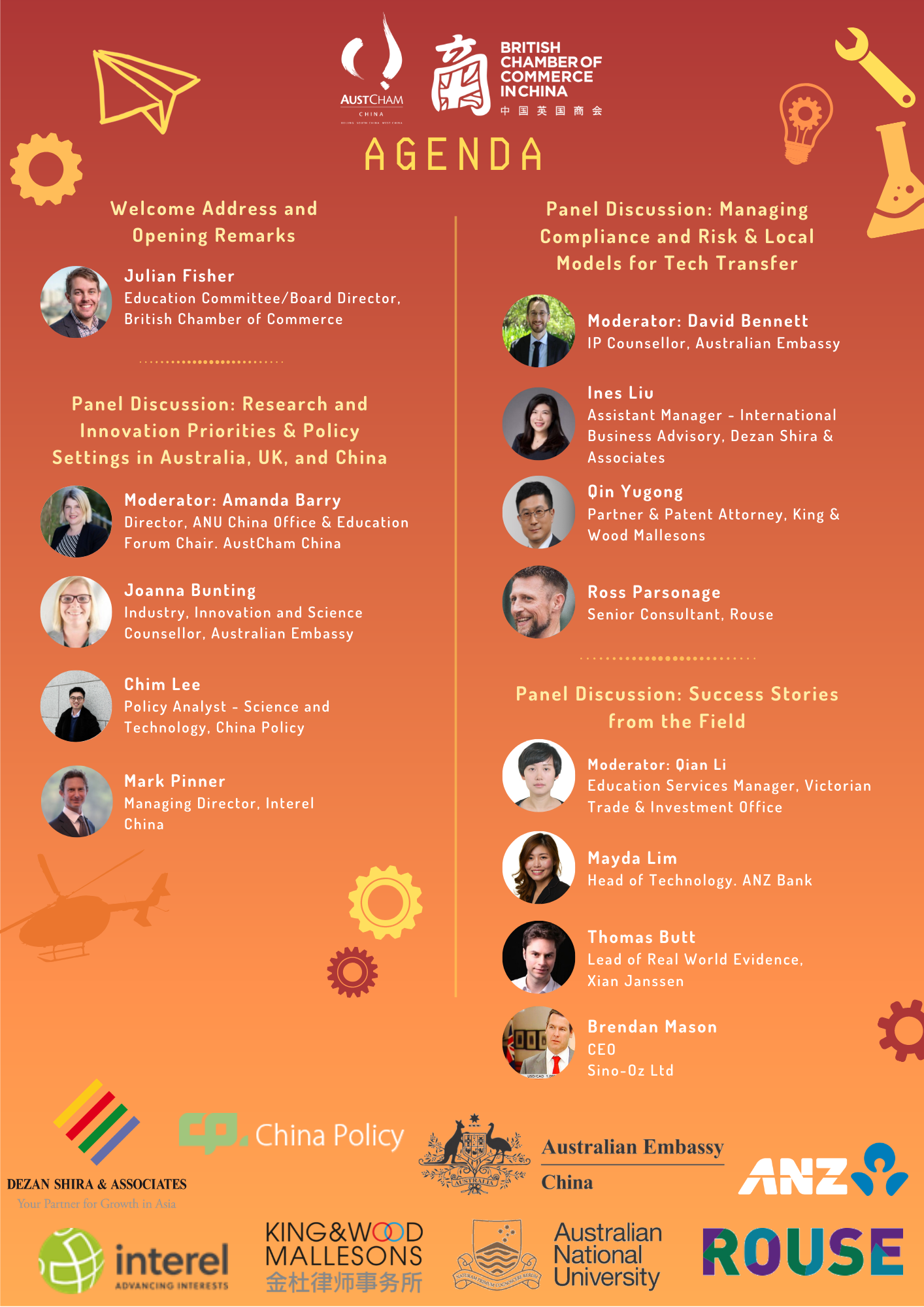 Come to this half-day forum to delve deeper into China's tech transfer landscape and learn about best-practice Sino-foreign collaborations.
Event Details
Date: Thursday, 28th November 2019
Venue: Hilton Hotel Beijing, 1 Dong Fang Road, North Dong Sanhuan Road, Chaoyang District, Beijing, 100027
Time: 8:30AM – 12:30PM
Price: 150 RMB Members & Students | 200 RMB Non-Members
Please click on this link to register: https://www.eventbank.cn/event/the-business-of-research-24596/