EVENT | Australia – China Culture Gala
27 April @ 6:30 pm

-

11:00 pm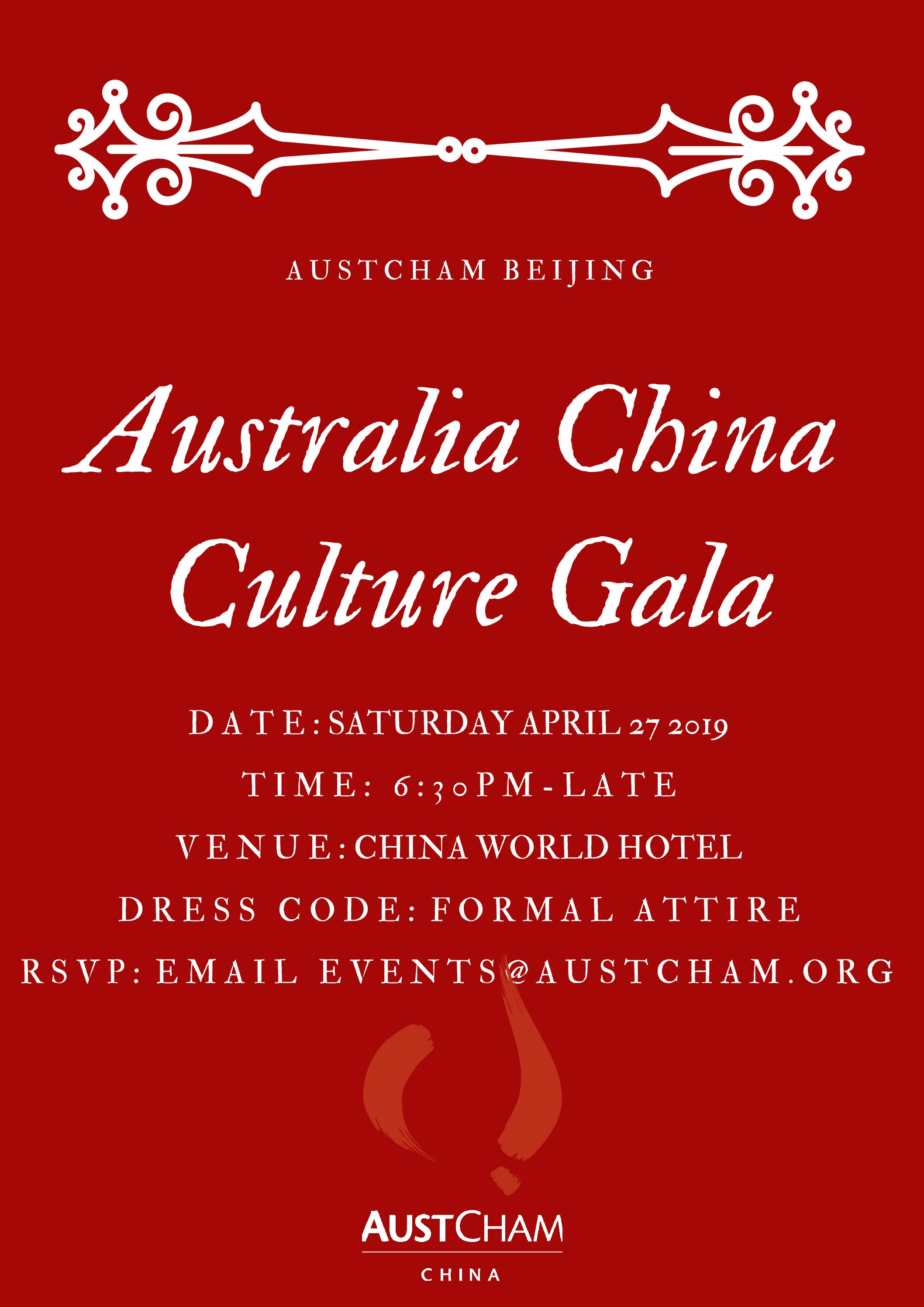 本次"2019中澳文化艺术之夜"活动将于2019年4月27日, 由商务部世界贸易组织研究会(CWTO)、中国澳大利亚商会 (AustCham) 、Fesco主办,大公网协办。参加晚宴的嘉宾包括中国和澳大利亚政府官员代表,行业组织代表,澳大利亚商会的创始会员以及为商会工作做出重要贡献的会员企业代表(中国企业和外国企业代表)。
晚宴当日澳洲政府官员代表将为获奖明星颁发中澳文化交流大使奖项,商务部世界贸易组织研究会也将公布获奖企业名单,并为企业颁奖。
历届中澳形象大使有: 成龙,王中磊,顾长卫,徐帆,张国立,海清,那英,张丰毅,刘烨,姚笛…..今年将会有王刚和郭德刚加入,让我们共同期待即将公布的其他形象大使。
4月27日 18:30 我们不见不散!
On 27th April 2019, China World Trade Organisation (CWTO), Fesco, and AustCham present the 2019 Australia – China Culture Gala, cohosted by Takungpao. In attendance will be senior level representatives from both the Australian and Chinese governments and key figureheads in the Australia-China business sphere.
A highlight of the social calendar, the Australia-China Culture Gala is a chance to rub shoulders with China's biggest celebrities.
This year, we will be honoured to have:
Guo Degang, is a Chinese xiangsheng or "cross-talk" comedian and actor. His master was Hou Yaowen. He brought the art of cross-talk into a period of revitalised prosperity and achieved nationwide fame. He is known for his star roles in The Faces of My Gene (2018), Just Another Pandora's Box (2010) and Mystery (2014).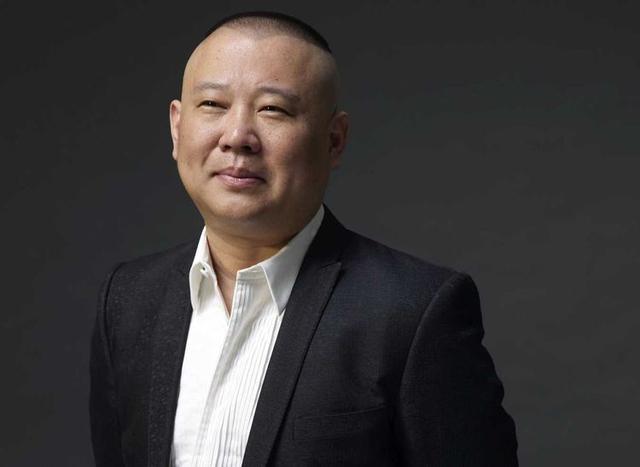 Guo Degang
Yu Qian, is a Chinese comic actor, film and television actor, who performs cross-talk with Guo Degang. Yu was born in Beijing and is a native of Shaanxi Lantian, a member of the National Revolutionary Commitee and the Deyun Society. He is also a Beijing Equestrian Culture Festival Children's Equestrian Promotion Ambassador.
Yu Qian
Zhang Peili, is a pivotal artist in Chinese contemporary art and a critical figure in video art worldwide. His piece entitled 30 x 30 (1988) is widely recognised as the first Chinese work of video art. His works have been displayed in the top galleries and by prestigious art organisations around the world, including the Museum of Modern Art (New York), the Guggenheim Museum (New York and Bilbao), and the Venice Biennale.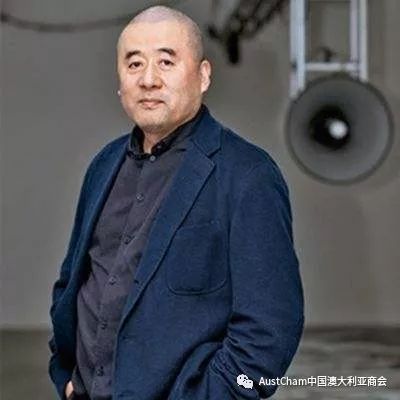 Zhang Peili
Past years have attracted the likes of Jackie Chan, Liu Ye, Zhang Fengyi, and Yao Di. This year, there'll be an array of Chinese stars, including Wang Gang and Guo Degang, with more to be announced.
Dust off your frock or tuxedo and meet this year's celebrities at the 2019 Australia-China Culture Gala!
The Hon Kevin Rudd President of the Asia Society Policy Institute and 26th Prime Minister of Australia with the 2018 AustCham Cultural Ambassadors; Wang Gong Xin, Yu Hewei, Li Dongtian, Yang Ling, Hu Yanyan, Fang Lijun, Cheng Xiangjun and Li Lu at the 2017 China Australia Culture Gala
活动详情 Event Details:
时间:2019年4月27日(周六)  18:30
Time:  27th April, 2019 (Saturday)  18:30
着装:正装/晚礼服
Dress Code: Black Tie
价格:非会员: RMB 800/人 RMB 7500/桌(10人) | 会员: RMB 700/人 RMB 6500/桌(10人)
Price: Non-members: RMB 800 per person  RMB 7500 per table
Members : RMB 700 per person | RMB  6500 per table
地点:中国北京建国门外大街1号 邮政编码 100004︱北京中国大饭店
Address: No.1 Jianguomenwai Avenue Chaoyang District Beijing︱China World Hotel
预约:请邮件至events@austcham.org预约
RSVP: To RSVP please contact events@austcham.org
For sponsorship enquiries please contact Dean Rawlings dean.rawlings@austcham.org
如有赞助意向,请联系孙黎
sherry.sun@austcham.org,电话010-85615005。