YCIS Beijing Open Day
10-29-19 @ 8:30 am

-

5:00 pm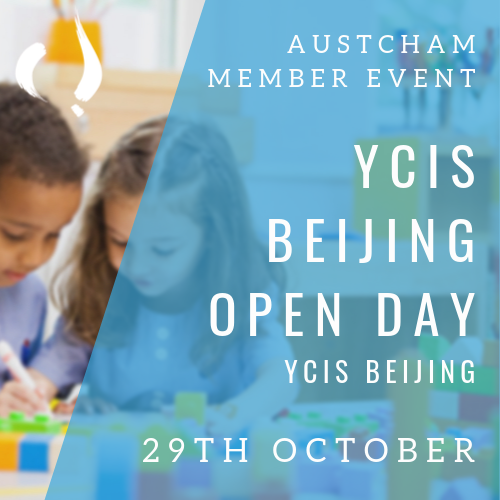 Yew Chung International School of Beijing (YCIS Beijing) is holding another insightful Information Session for prospective parents on October 29 from 8:30am onwards on its downtown campus. The event is for parents of Early Childhood Education-aged children (age 2 to 4). To register, please click here.
The Information Session will be facilitated by our Early Childhood Education (ECE) Leadership Team. It will focus on our unique YCIS ECE Approach and our 12 Foundational Values. The session will include discussions about how these values are integrated into the following aspects of our programme:
• Our Emergent Curriculum • Our Learning Community Model • Our Play-based, Bilingual Environment • Our Unique Co-Teaching Model
We look forward to seeing you and hope you will encourage others to join you.
北京耀中幼教部开放日
北京耀中国际学校(YCIS Beijing)将于10月29日上午8:30起,在其位于市中心的校园内,为未来学生的家长们举办另一场别开生面的信息会。本次活动是专为幼教部适龄(2至4岁)学生的家长而设计。如欲报名参加本次活动,请点击这里。
我们的幼教部(ECE)领导团队将主持本次会议。会议将着重介绍我们独特的"耀中方法"和我们的12项基本价值,也将探讨如何将这些理念融入课程的诸多方面:
• 我们的生成课程 • 我们的学习社区模式 • 我们寓教于乐的双语环境 • 我们独特的双教师制
我们期待与您和其他感兴趣的家长相见!
Event Details
Date: Tuesday 29th October, 2019
Time: 8:30am
Venue: YCIS Beijing Downtown Campus, YCIS Beijing
Address: 5 Houbalizhuang, Chaoyang District, Beijing, 10025
Tel: 8583 3731