Member Event | Opera Australia, The Australian Ballet and Queensland Ballet China Tours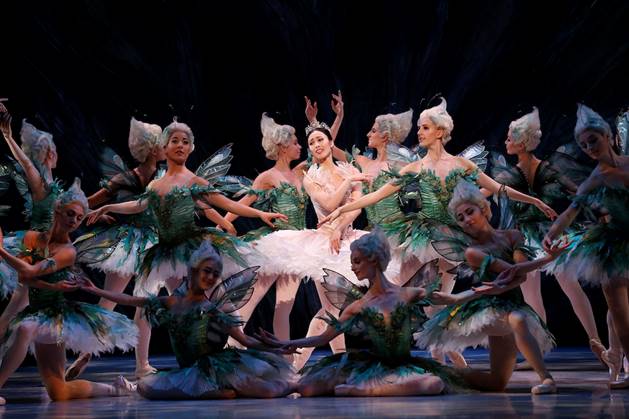 The Australian Ballet's ninth China tour marks international debut of David McAllister's lavish production of The Sleeping Beauty | 澳大利亚芭蕾舞团第九次中国巡演 David McAllister最新作品《睡美人》国际首演
11-28 OCTOBER 2018
The Australian Ballet will tour to Beijing, Nanjing and Shanghai in October 2018. The 2018 China Tour, The Australian Ballet's ninth tour to China, marks the international debut of Artistic Director David McAllister's dazzling production of The Sleeping Beauty, which is sure to enchant audiences in Beijing and Shanghai, while the company will present the delightful, enduring romance of Maina Gielgud's Giselle to audiences in Nanjing.
The Australian Ballet has a long and proud history of touring to China. In 1980 it was the first international ballet company to visit China following the Cultural Revolution. Since then, The Australian Ballet has completed eight highly acclaimed tours to China, most recently in 2015. As a result, the company has developed strong relationships with resident Chinese ballet companies, including ex-change programs for dancers and those working behind-the-scenes.
For more information visit the website here
CHINA TOUR DATES
BEIJING 11-14 OCTOBER NCPA Opera Theatre
Tickets: http://ticket.chncpa.org/product-1050931.html
NANJING 19-20 OCTOBER JSCPA Opera Hall
Tickets: https://www.moretickets.com/content/5b601933c756b14700842616
SHANGHAI 26-28 OCTOBER Shanghai Theatre Grand
Tickets: https://piao.damai.cn/160264.html
---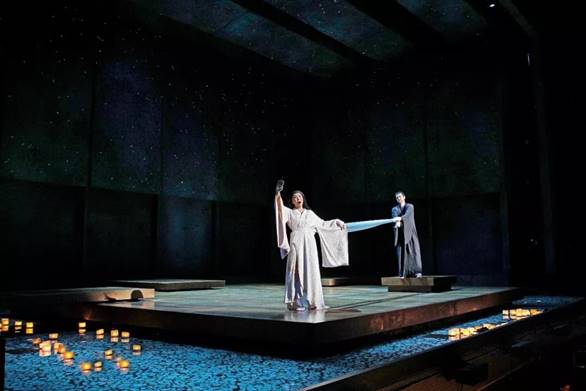 –


Opera Australia in partnership with XDR Cultural Promotions and Poly Theatre Management Co. Ltd. present |澳大利亚歌剧团将携《蝴蝶夫人》完成首次中国巡演
Puccini
Madama Butterfly
It's a love story as old as time.
4-26 OCTOBER 2018
Enchanted by the beauty of the east, the American sailor Pinkerton takes a young geisha for his wife. The innocent Butterfly falls helplessly, hopelessly in love.
But every ship must return to its shore, and Pinkerton returns home, leaving Butterfly behind.
Music of impossible beauty traces this story from the lover's first, rapturous embrace to the intense, powerful finale.
Experience the stunning elegance of this legendary production. Sensuous silken gowns flutter across wooden platforms. Flame dances on water. Cherry blossoms fall from the sky as we wait, with bated breath, alongside the faithful Butterfly.Presented by Opera Australia in partnership with XDR Cultural Promotions and Poly Theatre Management Co. Ltd, Oxenbould's much loved production of Puccini's hit opera will return to the stage once more this October for a tour consisting of eight performances across four Chinese cities: Tianjin, Qingdao, Shenzhen and Zhuhai.
Having previously toured productions to Taipei, Tokyo and Edinburgh, the upcoming China visit will be Opera Australia's first multi-city international tour
据澳大利亚《聚光灯》杂志消息,2018年10月,澳大利亚歌剧团将展开首次中国巡演,此次巡演也标志着由莫法特·奥森博尔德制作的普契尼歌剧《蝴蝶夫人》将重返歌剧舞台。通过与XDR文化推广公司和保利剧院管理有限公司的合作,澳大利亚歌剧团此次巡演将到访天津、青岛、深圳和珠海四个城市,带来八场演出。
For more information visit the website
here
Touring to China in 2018
---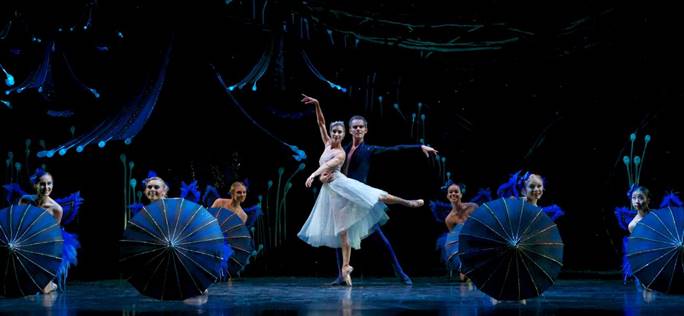 Queensland ballet 2018 China Tour Announced
9-25 NOVEMBER 2018
Queensland Ballet is set to tour to China in November this year with Liam Scarlett's acclaimed production of A Midsummer Night's Dream.
The Company will perform in four major cities including Shanghai, Beijing, Xi'an and Suzhou. The tour will commence in Shanghai with the first performance on 9 November and end in Xi'an on 25 November.
This will be the first time the Company has toured to China since coming under the artistic directorship of Li Cunxin.
For more information please visit the website here
SHANGHAI
9 & 10 November
Midsummer Night's Dream
Shanghai City Theatre
SUZHOU
16 & 17 November
Midsummer Night's Dream
Suzhou Culture and Arts Centre
BEIJING
20 & 21 November
Cinderella
National Centre for the Performing Arts
XI'AN
23 & 24 November
Midsummer Night's Dream
Opera House of Shaanxi Grand Theatre