Member Event | Let's Play Daycare Centre Open Day
03-02-19 @ 10:00 am

-

5:00 pm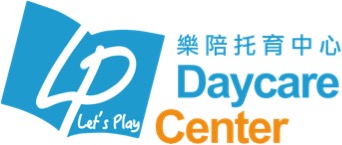 Guomao's Only Professional Bilingual Daycare Center for 0-3 years old.
Full Day, Half Day, Mommy & Me
Address: 1F, 5L Meet Hotel, No.1 JianGuoMenWai Street, Chaoyang District, Beijing
Phone: 010-6508-0898
Open Day: Saturday March 2nd, 2019. 10AM-11.30PM/ 3.30PM-5PM
—————————————————————————————————————-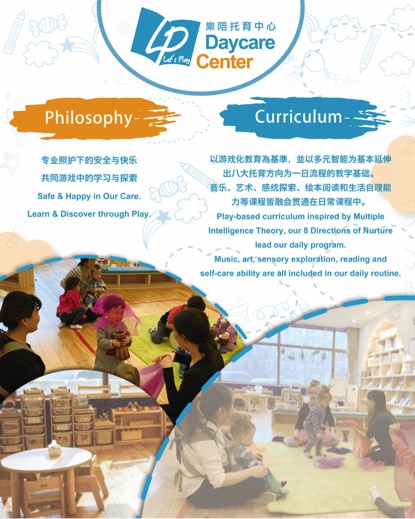 Philosophy
Safe & Happy in Our Care.
Learn & Discover through Play.
专业照护下的安全与快乐,共同游戏中的学习与探索。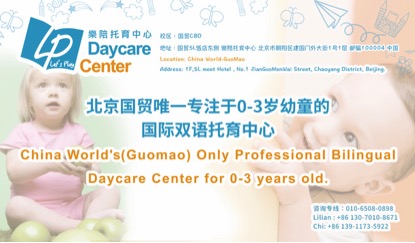 Curriculum
Play-based curriculum inspired by Multiple Intelligence Theory, our 8 Directions of Nurture lead our daily program.
Music, art, sensory exploration, reading and self-care ability are all included in our daily routine.
以游戏化教育為基準,並以多元智能为基本延伸出八大托育方向为一日流程的教学基础。
音乐、艺术、感统探索、绘本阅读和生活自理能力等课程皆融会贯通在日常课程中。
China World's(Guomao) Only Professional Bilingual Daycare for 0-3 years old.
北京国贸唯一专注于0-3岁幼童的国际双语托育中心
Who is Let's Play?
Let's Play International Daycare Center is founded by alumni from Sydney University and Columbia University. We provide the highest quality service for children of ages 0-3 years old. Our daycare system is based on US, Australia, and China Taiwan daycare experience, including daily routine daycare and extra services. Our curriculum development team are all experienced graduates from Columbia University. Let's Play aim's to provide a customized educational solution for our children and parents. Let's Learn & Play.
0-3岁的幼儿阶段最为重要,樂陪由澳洲悉尼大学和哥伦比亚大学教育学硕士校友所创办;我们戮力提供0-3岁高品質的托育服务以及日常生活习惯的养成—LP Daycare Center由此诞生…
樂陪國際托育中心核心理念来自于美国、澳洲及中国台湾的托育经验,其中包括一日流程与各式各样的托育服务,樂陪同時由澳洲悉尼大学、哥伦比亚大学教育学院硕士团队共同运营。我们希望带给父母快乐陪伴,带给孩子精彩童年!