HNA Tourism 2017 International Talent Program
From July 2nd to July 7th, 2017, more than 90 ITP talents participated in the orientation held in Haikou. The purpose of the training was to help them adapt to their roles quickly by becoming familiar with the rules and regulations of the company and enhance a sense of identity and belonging.
Furthermore, the training also gave focus to employees' well-being by helping ITPs know more about themselves and clarify their career development goals through modules such as "psychological mentoring", "career planning" and "character analyzation," preparing them for future job rotations.
Company culture courses included three modules – "HNA Culture and Spirit", "HNA Development History and Industrial Layout" and "Visit HNA", deepening ITPs' understanding of HNA by learning about its history and values.
Communication and Cooperation
The courses on communication and cooperation were divided into two parts – team cooperation development and graduation ceremony. These activities helped achieve our training goal – "will-forging, personality perfection, and team shaping," providing internal communication platform for ITPs and laying a solid foundation for cooperation of departments afterwards.
The training contained four business ethics courses: human resource system, administrative work norms and confidential work management, financial management system, and 'Workplace Ethics in a globally regulated environment.' According to this year's "Year of Compliance" theme of HNA Group, ITPs' sense of compliance and occupational integrity were forged through discussions and lectures.
Innovation is the driving force of company development. According to this year's work guideline "Innovation——a bedrock for information era challenges," ITPs were introduced to real problems HNA faced during the company's development process through two activities – "sand table simulation" and "task report". The discussions were led by professional team of experts from different departments.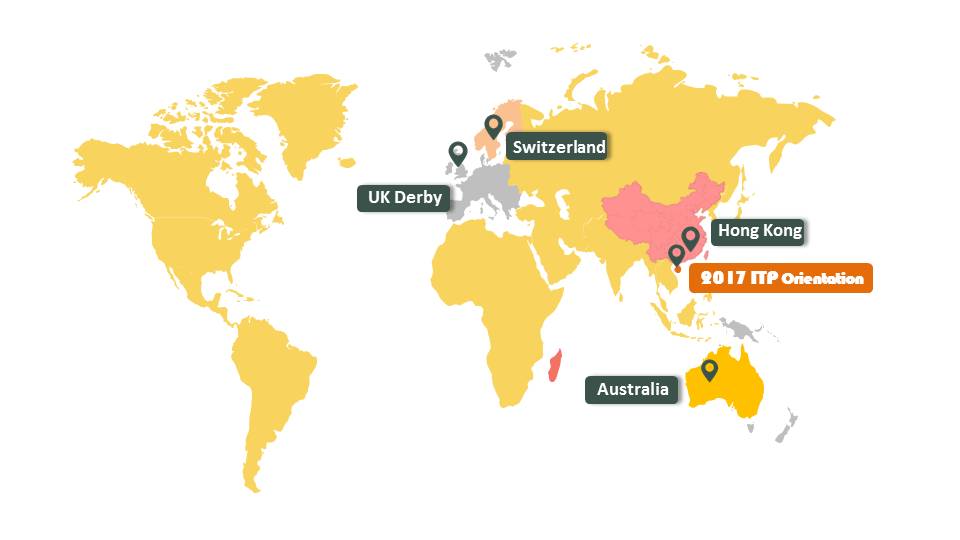 HNA Tourism Group 2017 ITP Training Program
The training period for 2017 ITP is 24 months, divided into four periods: integration period, growth period, acceleration period and take-off period. ITPs will have online learning resources, offline courses, action learning classes, business-case simulations, outdoor teambuilding activies, job rotation, networking and other ways to create a learning loop called "learning acceleration cycle".
HNA assign "business mentor+HR mentor" for ITPs during the training period in order to pay close attention to their career planning and personal growth.
For 2017 ITPs, HNA Tourism's HR Dept. will arrange seminars, meetings with HR & Business mentors, and networking opportunities with 2015/2016 ITP peers, to establish platforms to share work and growth experiences and to discuss difficulties they may encounter. The HR Dept. will keep abreast of the situation and offer any possible solutions accordingly.
To witness growth of ITPs in every stage of the training, HNA will issue a 'passport' for each ITP. On completion of each stage, the HR Dept. will record and stamp the passport with department seal.
3. Assessment and Retention
ITPs are required to give monthly feedback to Business & HR mentors on their learning status, including latest news in industry/business, job process optimization suggestions, ITP training optimization suggestions, and daily working/learning insight, etc. Business & HR mentors will evaluate each ITP's performance, and give advices and suggestions in learning directions accordingly.
After entering the "growth period", ITP will be requested to complete business-related research at the end of each stage.
ITPs who have passed "growth period" will get salary adjustments according to their last 12-month's assessment results.
Those who failed in their monthly evaluation for the accumulative 3 months will be disqualified from the program.
---
Interested in the International Talent Program?
Applicants are encouraged to apply for the program on a rolling basis. Please send your CV to Howard at hwajong.park@hnair.com to apply.
Follow HNA Tourism on WeChat by scanning the QR code to stay up to date on upcoming events and other recruitment opportunities!