China World Summit Wing Mooncake Promotions
08-14-19 @ 8:00 am

-

09-13-19 @ 5:00 pm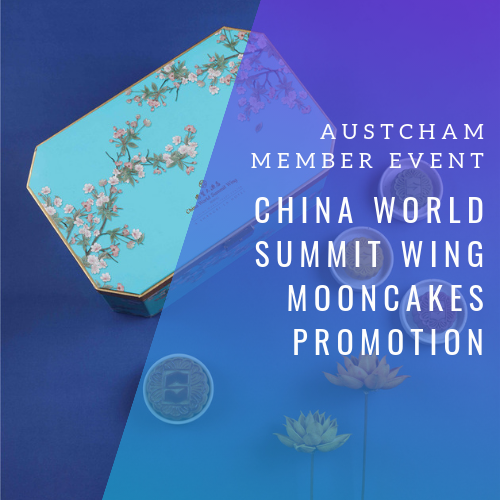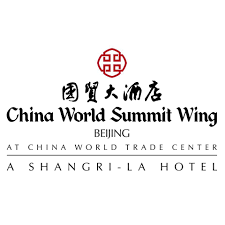 CHINA WORLD SUMMIT WING, BEIJING OFFERS GLAMOROUS MOONCAKES IN
CONSTELLATION COLLECTION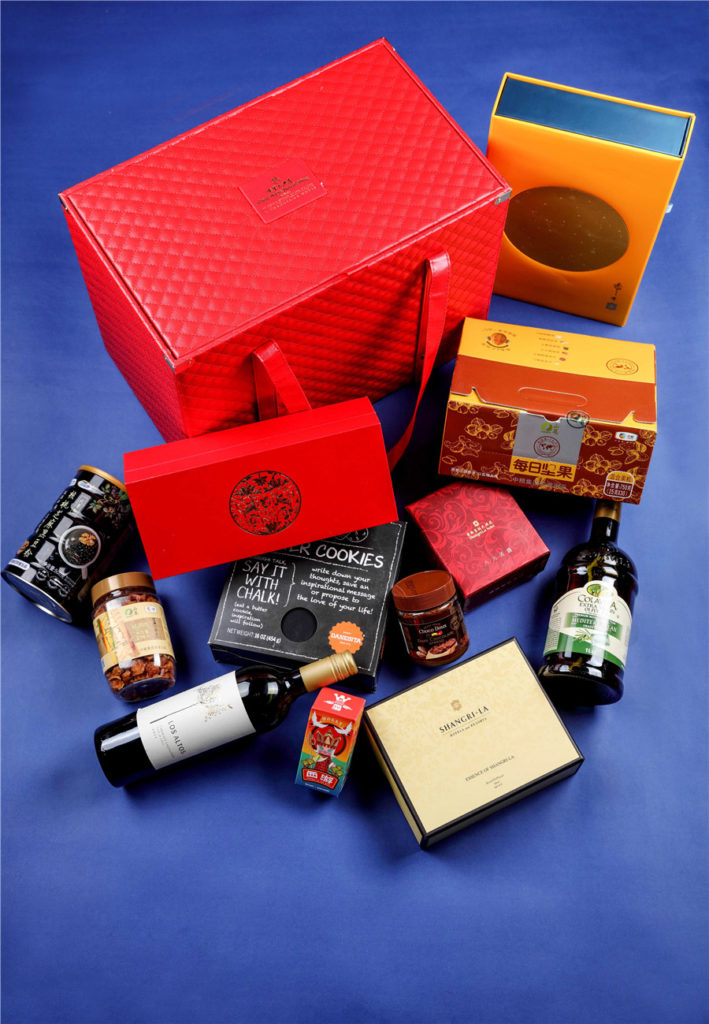 Beijing, July 2019 – China World Summit Wing, Beijing reinvents the art of tradition with a selection of glamorous mooncake gift boxes and hampers filled with new mooncake flavours and imported food items to celebrate this year's Mid-Autumn Festival.
The new mooncake collection is distinguished by fresh mooncakes made with carefully selected ingredients under strict production processes. Guests will be able to enjoy the pastries with much confidence on the quality.
This year, the hotel offers a selection of luxurious and elegant easy-to-carry gift boxes, perfect as gifts for family, friends and business partners. The limited-edition mooncake box produced by The Palace Museum Food is a highlight. The Mid-Autumn Gift Box, priced at CNY408, contains six mooncakes.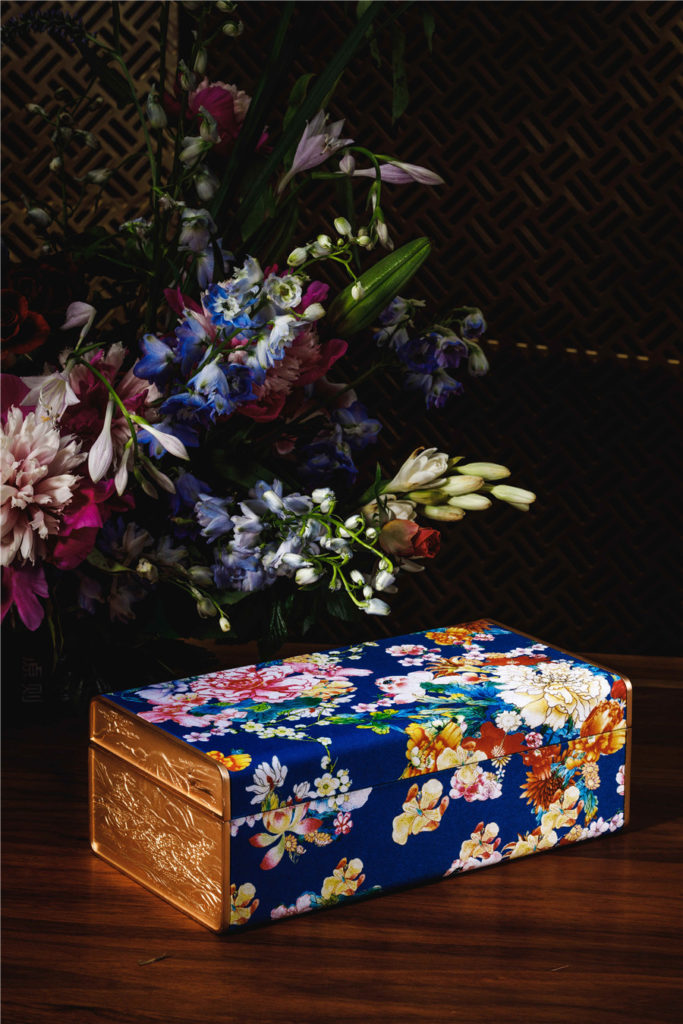 The innovation extends to the mooncake flavours. Guests can look forward to sampling traditional flavours, such as White Lotus with Egg Yolk. For guests watching their diets, fruity flavours – including Blueberry, Purple Yam, Yunnan Flower and Mango – will not disappoint. The menu also includes savoury options, such as Ham and Olive Nut Mooncake.
Guests may purchase a kids' mooncake gift box containing four pieces at CNY138 per box. Those who want to indulge some more, the Superior gift box contains eight mooncakes at CNY188 per box, the Premium gift box contains 12 mooncakes at CNY 278 per box, the Summit gift box at CNY 238 per box and the Reunion gift box with 12 mooncakes is available at CNY 298.
Two luxurious festive hampers are also available for a more elaborate gift option. The Jade hamper is priced at CNY1, 588 and contains the Superior gift box, along with gourmet treats, including a bottle of red wine, chocolate sauce, the Shangri-La Tea gift box, Shangri-La classic sauce, mixed nuts and imported olive oil.
For enquiries and reservations, guests may contact the mooncake sales hotline on (86 10) 8571 6998. They may also follow the hotel's WeChat account at 'bjcwsw' for the latest offers and promotions.
About China World Summit Wing, Beijing
With unrivalled views over the city centre, China World Summit Wing, Beijing occupies the upper floors of the China World Tower, which soars 81 floors over the China World Trade Center complex in the heart of Beijing's central business district. The hotel comprises 278 guestrooms and suites, and some of the city's award-winning dining and entertainment destinations, with four designer restaurants, two bars and a lounge, and three exclusive venues devoted to private dining. It houses Shangri-La's signature spa brand and retreat, CHI, The Spa, on level 77. The hotel provides fresh and clean air in all guestrooms, restaurants, and banquet and recreation areas through an in-built air filtration system.
Shangri-La Hotels and Resort, an iconic flagship brand of the Shangri-La Group, currently operates over 80 deluxe hotels and resorts with a room inventory of over 35,000. Renowned for its distinctive Asian hospitality, the Company has properties in Australia, Canada, mainland China, Fiji, France, Hong Kong, India, Indonesia, Japan, Malaysia, Maldives, Mauritius, Mongolia, Myanmar, Philippines, Singapore, Sri Lanka, Sultanate of Oman, Taiwan, Thailand, Turkey, the United Arab Emirates and the United Kingdom. The group's award-winning Golden Circle loyalty programme extends to all properties of Shangri-La Hotels and Resorts worldwide. For more information, visit www.shangri-la.com.
PRESS CONTACT:
Nora Li, Director of Communications, China World Summit Wing, Beijing, Tel: (86 10) 6505 2299 ext. 6314, E-mail: nora.li@shangri-la.com, Website: www.shangri-la.com
Doreen Li, Assistant Communications Manager, China World Summit Wing, Beijing , Tel: (86 10) 6505 2299 ext. 6316, E-mail: doreen.li@shangri-la.com, Website: www.shangri-la.com
For digitised pictures of the group's hotels, please go to
http://www.shangri-la.com/imagelibrary.
---
北京国贸大酒店
中秋礼至 星河生辉
北京,2019年7月19日——夜幕笼罩静深邃,星烁月明伴风随。星河交汇生光辉,五谷丰登庆秋节。北京国贸大酒店推出2019星月系列月饼礼盒,造型梦幻新颖、包装典雅,口味新奇,为馈赠亲友、家庭聚会、答谢客户和企业福利提供了绝佳选择。
礼盒中最为亮眼的一款来自"朕的心意"故宫食品的限量版"万花锦盒"礼盒,礼盒做工十分考究,金丝绸的外壳,色彩艳丽,侧面的浮雕设计来自《蓝瑛澄观图册》,江南水乡的秀美和北方山岳的壮丽仿佛都刻画在盒子上。"万花锦盒"选料考究,香而不腻,含广式百花蜜蛋黄茶油莲蓉、广式陈年橘皮红豆沙、广式非遗五仁,皮薄馅足、配料讲究、品种独特,口感丰富,售价人民币408元。
北京国贸大酒店一如既往的坚持上乘工艺,精挑细作,选材新鲜。每款礼盒都将传统本土和新式口味的月饼进行了巧妙的搭配。层酥相叠、甜咸适口的苏式月饼;酥香可口、油而不腻的滇式月饼;清新爽口、风味各异的果蔬月饼。可满足不同群体的个性需求,更符合现代人对美食与时俱进的追求。
【玉月金辉】八枚入,含优格原味、桃山皮茉莉花茶、苏式紫薯酥、广式单黄白莲蓉、广式单黄红莲蓉,售价人民币188元。
【华彩映月】十二枚入,含奶酪蓝莓、广式单黄红莲蓉、苏式玫瑰花、木糖醇南瓜、滇式玫瑰云腿、炭烧金沙奶黄、桃山皮柳丁核桃,售价人民币278元。
【童趣礼盒】四枚入,含桃山皮巧克力、桃山皮奇异果、桃山皮香芒奶黄、桃山皮奶酪木瓜,售价人民币138元。
【月色满堂】十枚入,含滇式腰果云腿、滇式鲜花、广式燕窝、苏式莲蓉肉松酥、桃山皮优格榴莲,售价人民币358元。
【花好月圆】九枚入,松露培根月饼、滇式鲜花、奶酪柠檬、桃山皮优格原味、苏式玫瑰花、糖醇绿茶、XO酱干贝、潮式黑芝麻酥、云腿五仁,售价人民币238元。
【月夕花朝】十二枚入,含糖醇单黄白莲蓉、糖醇单黄红莲蓉、滇式腰果云腿、苏式玫瑰豆沙酥、桃山皮花生香芋、红酒蔓越莓、炭烧卡布奇诺,售价人民币298元。
【温馨月饼礼盒】八枚入,含桃山皮洛神花、桃山皮奶酪牛油果、桃山皮燕窝软芯、桃山皮奇异果 ,售价人民币288元。
【香传"趣"礼盒】九枚入,含广式双黄生普莲蓉、拿酥咖啡芝芯、拿酥麦芽榛仁、桃山皮金桔百合芝芯、桃山皮百香果芝芯,售价人民币308元。
北京国贸大酒店地下一层特设的中秋礼品专柜除了多款月饼礼盒之外,另有精心设计的翡翠礼篮和钻石礼篮可选,由进口红酒、进口橄榄油、八大酱礼盒、香格里拉茶礼盒等甄选好礼组合而成,售价人民币1,588元起。
详情及预订,请致电销售热线(86 10) 8571 6998。也可关注酒店微信公众号"bjcwsw",了解更多最新活动信息及优惠。
关于北京国贸大酒店
北京国贸大酒店位于北京繁华的中央商务区,坐落在国贸中心高达81层的国贸大厦的上层部分,俯瞰北京,拥有无与伦比的景致,为宾客营造了一个远离尘嚣的世外桃源。国贸大酒店拥有278间客房和套房、四家设计餐厅、两家酒吧和酒廊和四间专属私人用餐专区。
"香格里拉酒店及度假酒店"是香格里拉集团标志性的旗舰品牌,目前已有超过80家豪华酒店及度假酒店遍布世界,客房量逾35,000间。以"发自内心的亚洲待客之道"而闻名,香格里拉酒店及度假酒店分布在澳大利亚、加拿大、中国大陆、香港、台湾、斐济、法国、印度、印度尼西亚、日本、马来西亚、马尔代夫、毛里求斯、蒙古共和国、缅甸、菲律宾、新加坡、斯里兰卡、阿曼、泰国、土耳其、阿联酋和英国。屡获殊荣的贵宾金环会常客奖励计划已覆盖全球香格里拉酒店及度假酒店。如需进一步信息,请登陆网站www.shangri-la.com。
媒介垂询:
李春莹 市场传媒总监 电话:(86 10)6505 2299分机6314 传真:(86 10)6505 8811 电子邮件:nora.li@shangri-la.com 网址:www.shangri-la.com
李丹蕾 市场传媒副经理 电话:(86 10)6505 2299分机6316 传真:(86 10)6505 8811 电子邮件:Doreen.li@shangri-la.com 网址:www.shangri-la.com
如需国贸大酒店电子版本的图片,请登陆网站http://www.shangri-la.com/imagelibrary