Post Event Update | Aussie Expat Tax Planning
01-16-19 @ 4:30 pm

-

6:30 pm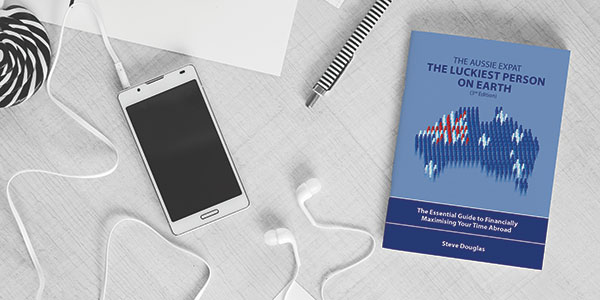 The expat tax seminar went well with around 30 Aussie expats in attendance. Matt Heron and two of his colleges gave us a comprehensive guide to the fundamentals of being an Aussie Expat in China and essential tax, property and finance issues to consider.

In his talk we discovered how one could maximise their unique financial opportunities as an Australian expat during their time abroad. How one could return home to Australia and pay no tax on their Aussie salary for years and how to return debt free on their Australian intended residence. Recent changes to treatments of overseas income and tax residency rules for expats were also discussed.
ABOUT THE SPEAKER

Matt Heron – General Manager & China Business Development Manager

Matt's unique perspective, insights and practical investment experience offer Australian expats a living case study on how to make your expat experience financially life changing.

A long-term Australian expat and property investor, as well as a SMATS Group client and shareholder, Matt successfully self-funded his youthful retirement at 45, using the services provided by SMATS Group.

When a family opportunity opened up in China, Matt was ready to take up the challenge of expanding a new market for SMATS Group and ensuring the integrity of service and client expectations are met or exceeded in a timely, effective and ethical manner.
Property Tax Firm of the Year Australia – Finance_Monthly Awards 2015, 2016, 2017
Most Outstanding for Expat Australian Tax Planning – AI Global Excellence Awards 2016, 2017, 2018
Best in Property Tax Australia – AI Accounting, Audit & Tax Awards 2015, 2016, 2017, 2018
Best for Expat Australian Tax Planning – AI Accounting, Audit & Tax Awards 2016, 2017, 2018
UAE Business Awards – Best Australian Expatriate Property Tax Firm 2018
International Brokerage – Specialist Finance Group Awards 2016, 2017, 2018
Australian Property, Tax & Finance Experts since 1995

Singapore | Malaysia | Indonesia | Hong Kong | China | Dubai | UK | USA | Perth | Sydney | Melbourne | Brisbane

SMATS Group Shanghai Office
Suite 722, Level 7, 968 Beijing West Road, Jing'an, Shanghai, China
T: +86 21 2287 6630    E: shanghai@smats.net    W: www.smats.net

ABN 37 141 112 807  |  Australian Credit License Number 385201  |  MFAA Accredited Finance Broker
Registered Australian Tax Agent 62364000  |  CEA L3010356D  |  AFSL 480476