Member Deal | JW Marriott Beijing AustCham Member Deals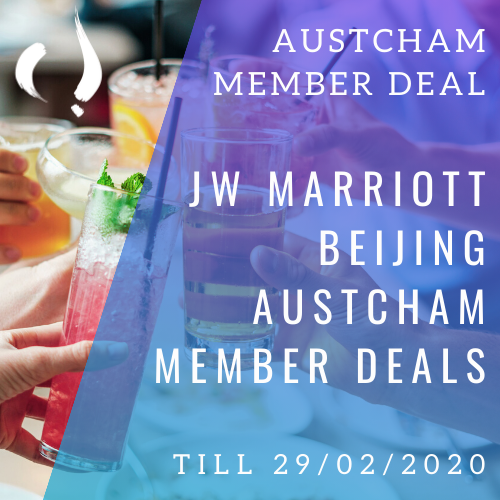 Italian Food Festival
AustCham China are excited to announce a new lunch and dinner deal at Asia Bistro at the JW Marriott Beijing – available from the 8th of November to the 22nd of November 2019. Please call 010 5908 8311 for more information!
2019 Annual Dinner Packages
JW Marriott Beijing is also offering dinner packages from now until the 29th of February 2020. The deals include a classic, premium, deluxe, party package and more! To make a reservation, please call 010 5908 8964.
Gin & Tonic Deal
The Loong Bar at JW Marriott Beijing is offering a 138 RMB set that includes two glasses of gin and tonic. For more information, please call 010 5908 9520.