Member Deal | Four Seasons Beijing AustCham Member Deals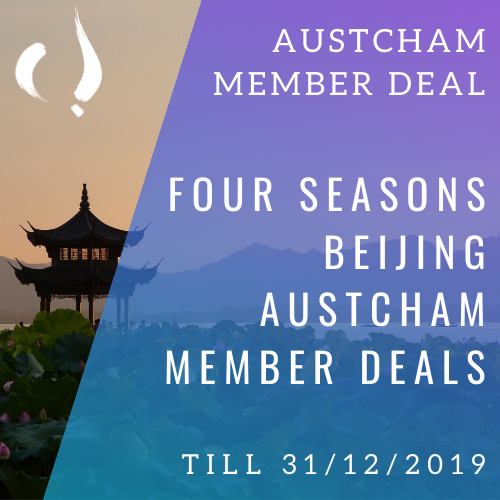 Member Dining Deals
AustCham China are excited to announce a new dining deal for our members, thanks to our partnership with Four Seasons Beijing.
Four Seasons Beijing are known for an elegant dining experience and are extending their warm generosity to AustCham members, offering a generous 10% discount on meals in Opus Lounge, Cai Yi Xuan and Mio restaurants.
For details, see below:
10% discount on all meal period, weekdays and weekend for Opus Lounge, Cai Yi Xuan, and Mio (except alcoholic beverages)
Excluding Christmas Eve, Christmas, New Year Eve and New Year and other festive period
Valid through 31 Dec, 2019
Advance reservation is needed. Please mention "AustCham" when making your reservation.
In addition to the reservation, please present your business card upon billing to confirm the discount.
The Venues:

Cai Yi Xuan
A dramatic and versatile upscale Cantonese Restaurant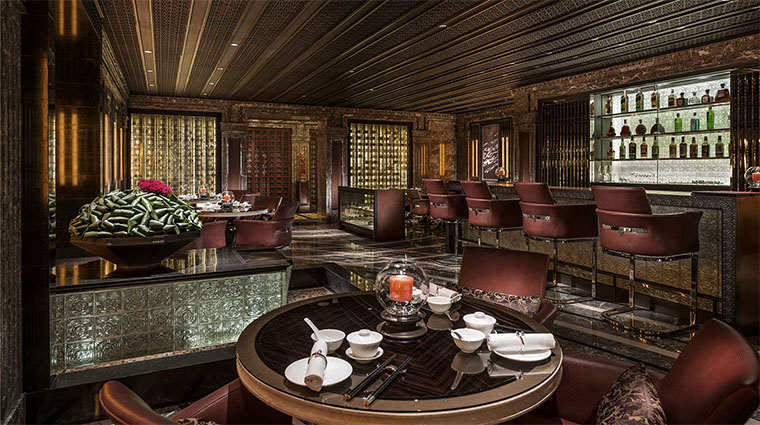 Lunch: 11:30 am – 2:30 pm

Dinner: 5:30 pm – 10:30 pm
Mio
A casual and inviting restaurant, serving Italian style food in a comfortable, leisurely atmosphere.

Lunch: 11:30 am – 2:00 pm

Dinner: 5:30 pm – 10:30 pm
Opus Lounge
Perfect for a quick bite, lunch with colleagues, Sunday Brunch or all day dining!

Breakfast: Monday – Saturday 6:00 am – 10:45 am, Sunday 6:00 am – 10:30 am
Asian Lunch Buffet: Monday – Saturday 12:00 pm – 2:00 pm
Afternoon Tea: Monday – Saturday 3:00 pm – 5:30 pm, Sunday 3:30 pm – 5:30 pm
Champagne Sunday Brunch: 12:00 pm – 3:00 pm

All-Day Dining: 6:00 am – 12:30 am
​