On Thursday June 28th, AustCham Beijing will be hosting an exclusive event with Ms. Teresa Conolan, Minister Counsellor (Department of Home Affairs), Australian Embassy Beijing regarding Australian immigration laws and requirements.
The Department of Home Affairs is responsible for Australia's immigration and customs border policy. Visa acquisition arrangements are an integral part of Australia-China relations. This event will brief the AustCham community and visa agents on the various visa types, processing times and other relevant matters relating to immigration.
The event will feature a presentation by Ms. Teresa Conolan providing valuable insight on immigration laws in Australia as well as an opportunity for a Q&A, providing agents an opportunity to further clear up any queries they may have.
The event will be followed by a drinks reception.
Event Details:
Date: Thursday 28th of June 2018
Time: 5:00pm – 6:00pm Beijing time (Registration to begin at 4:30PM)
Venue: AustCham Beijing Event Space
Location: Rm 1003, Tower A, U-Town Office Building, Chaoyang, Beijing, Sanfengbeili 1000201,
Price: 50RMB (Members) 100RMB (Non-Members)
RSVP: Please RSVP to events@austcham.org
We look forward to seeing you there.
Ms. Teresa Conolan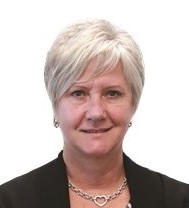 Teresa Conolan commenced as the Department's Regional Director for North Asia in January 2017.  In this role she manages the Department's and the Australian Border Force's responsibilities in China, (including Hong Kong, Macau, and Chinese Taipei), Republic of Korea, Japan and Mongolia.
Teresa has over 30 years' experience with Australian Customs and Border Protection Service (ACBPS), and now the Department of Home Affairs.  Teresa's career has spanned work in staffing policy, workforce planning, organisation design and corporate planning.   Teresa was Departmental Liaison Officer to the Minister for Justice and Customs in 2001, and Counsellor Washington from 2003 to 2006.
As a Senior Executive officer Teresa has had diverse roles managing delivery of National People Services, National Property Services, and Executive Coordination.  Teresa managed the International function of ACBPS prior to its integration with the Department of Immigration and Border Protection, established the Industry Engagement function, delivered the first Industry Summit in 2014 and was the first Chief of Staff to CEO of ACBPS Mr Michael Pezzullo from 2012-13.
Prior to posting in Beijing, Teresa led the implementation of the Australian Trusted Trader pilot program, a key trade facilitation initiative in the Department's Reform agenda, aimed at strengthening trust-based partnerships with industry.
Teresa holds a Bachelor of Education from Melbourne State College and a Masters in Public Administration from the University of Canberra.  She completed a ANZSOG Executive Fellows Programme in 2014.