2019 Newcastle International Half Marathon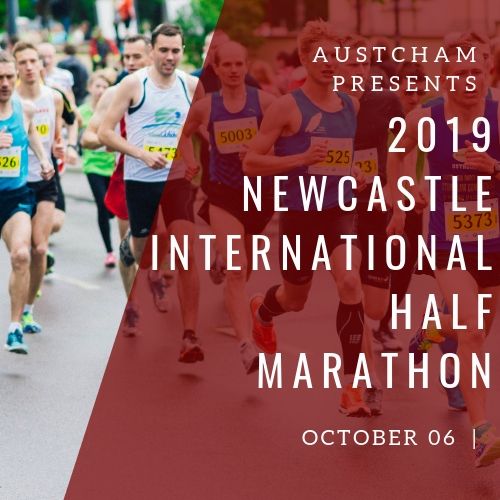 AustCham, in partnership with Takungpao.com, invites you to attend the "2019 Newcastle International Half Marathon"on 6th October, 2019. This event will feature a 21km run along the stunning coast of Newcastle-just north of Sydney-in New South Wales, Australia.
中国澳大利亚商会与大公网诚邀您参加"2019澳大利亚-纽卡斯尔国际半程马拉松"。本次活动将于2019年10月6日在澳大利亚新南威尔士州,纽卡斯尔市举行。参赛者将沿纽卡斯尔市风景秀丽的海岸线进行21公里的马拉松比赛。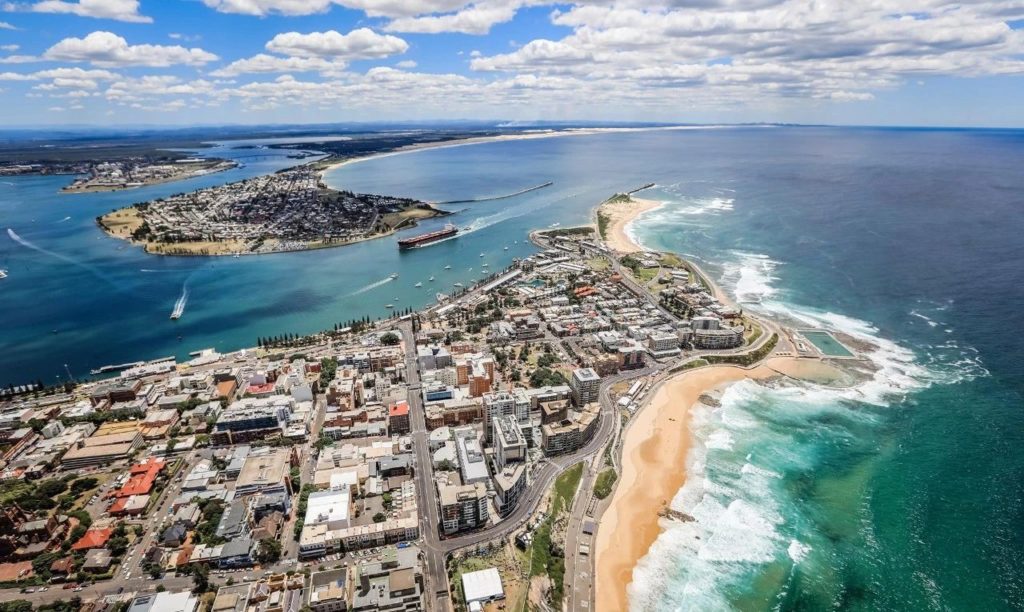 Newcastle is a beautiful coastal city in north New South Wales. It is approximately two hours north of Sydney, NSW with a population of almost half a million people. Lonely Planet has rated Newcastle a "top city for travel", it has four times been named a "world festival & events city" by the International Festivals & Events Association and Global magazine National Geographic Traveler named Newcastle one of the world's top 'Smart Cities' to watch in 2017.
纽卡斯尔是一个拥有50万人口,位于新南威尔士州首府悉尼以北约两小时车程的美丽的海滨城市。其地理位置优越,南郊有澳大利亚最大的滨海湖——麦考瑞湖,北部是以冲浪闻名的海港——史蒂芬港,而西部则是具有百年历史的产酒圣地-猎人谷。纽卡斯尔被孤独星球评为绝对不可错过的旅行圣地,其曾四次被国际节日和活动协会评为"世界节日和活动城市",并被"国家地理旅行者"杂志评为2017年世界顶级"智慧城市"之一。
The evening before the marathon commences, we will host a gala dinner with government officials to welcome the runners. On the day of the competition, we will also hold a 4-6 km fun run as well as some activities for parents and their children to enjoy together. Through participating in these events, those of you who are not professional marathon runners, or even those who have kids to look after are sure to be able to get in on some of the action! It is a great opportunity to make some wonderful memories and to spice up your social media!
在马拉松比赛前夜,我们与当地政府官员将邀请您共进晚宴以表示对您的欢迎。比赛当日,我们还将额外举办4-6公里的趣味体验跑及一些亲子活动,非专业"跑马"选手或者与孩子同行的您,同样可以通过参加这些活动成为当天朋友圈的"焦点"。
More details of our tour package are coming soon.
关于本次行程的具体细节将于近日推出。
Event Details(活动详情):
Date(日期): Sunday, Oct 6,2019
Time(时间): TBC
Venue (地点): Newcastle, NSW, Australia
Starting point (起点)- Scratchley's Wharf
End point (终点)-Nobbys Beach
To find out more about sponsorship opportunities please email to (更多合作赞助机会请联系):sherry.sun@austcham.org
---
About Our Partner-Takungpao.com (关于大公网):
Takungpao.com is affiliated to the 117-year-old Takungpao. Since 2010, takungpao.com has established its China headquarters in Beijing. It is China's largest new media platform in Hong Kong. Takungpao.com has carried out business operations on behalf of Ta Kung Pao in the Mainland. It gained strong levels of interest by Central Government, the SAR Government as well as various other organisations and individuals. It is known for providing trustworthy and timely news regarding Hong Kong and the Mainland. It is an important channel which allows overseas Chinese to gain an understanding of Mainland China, as well as for Mainland Chinese to gain an understanding of Hong Kong and the greater international environment. Takungpao has a wide range of influences both in China and abroad.
大公网隶属于具有117年历史的大公报,总部设在香港。2010年起,在北京设立国内总部。大公网是海外华文媒体中影响力最大的新媒体平台之一。被誉为"超级联系人"。大公网作为大公报的未来和全媒体载体,在内地和世界各地全面开展业务合作。深受中央政府、特区政府及境内外各界的高度重视与关注,为受众提供最权威的香港及内地各类新闻信息,是海外华人了解内地,内地受众了解香港和海外的重要渠道,在海内外均拥有广泛的影响力
Previous marathon events coordinated by Takungpao.com:
Chang bai shan International Fun Run
2017 Hong Kong International Half Marathon
2018 Hong Kong International Half Marathon
大公网曾成功参与举办过:
2019中国长白山国际林海雪地马拉松节
2017香港国际半程马拉松
2018香港国际半程马拉松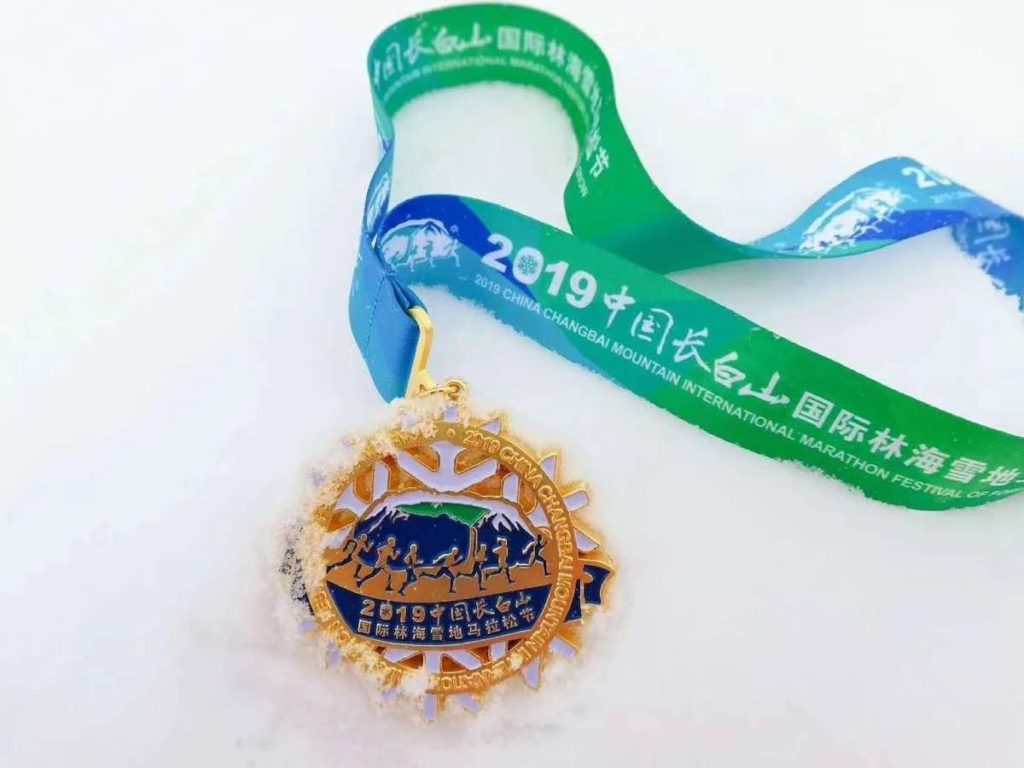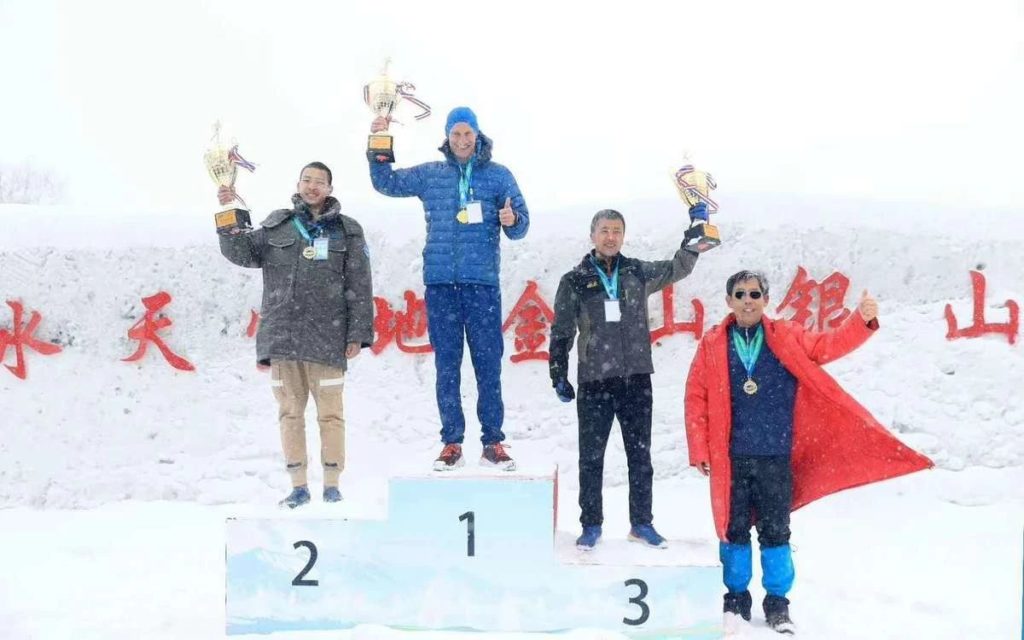 Thanks to our Partners for the 2019 Newcastle International Half Marathon and Family Fun Run