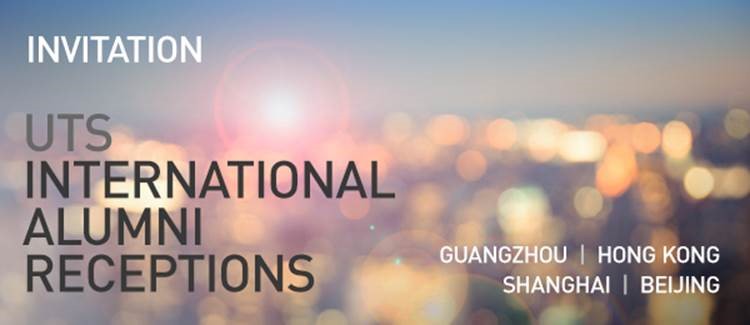 What will be the key industries of tomorrow, and what are the 'futureproof' skills we will need to succeed?
Join us as we explore the topic of 'The Future of Work' at a special networking event and discussion panel for UTS graduates.
Hear from some of our most innovative, creative and successful graduates, academics and industry leaders as they share their insights, stories and advice on mastering the skills that will be essential for the jobs of tomorrow.
Alumni receptions will be held Guangzhou, Hong Kong, Shanghai and Beijing. Don't miss this fantastic opportunity to connect and network with fellow graduates, meet with UTS executive staff and learn how we can embrace agility, innovation and technology to help futureproof our own career paths at this exclusive event for UTS alumni. Registrations essential – RSVP below.
Date: Friday 30th June
Time: 7pm-9pm
Venue: Rose Room
Intercontiental Beijing Sanlitun
No.1 South Sanlitun Road
Chaoyang District, Beijing
Cost:  Complementary
RSVP: Click here to RSVP by Friday 23 June
For any additional inquiries please contact Kristian.ricardo@austcham.org