On November 9th, AustCham Beijing held an informative panel discussion on China's fast moving employability landscape for returning graduates of Australian universities and institutions. The discussion was held at The Opposite House in Sanlitun.
The panel consisted of key sector and industry figureheads Vicki Thomson, Chief Executive, Group of Eight Australia, Anthony McQuade, Head of Agency North China, Savills, and Teppo Helles, VP HR, HNA Hospitality Group. The discussion was chaired by Dr. Amanda Barry, AustCham Education Industry Forum Chair and Director of the China Liaison Office, Australian National University.
The discussion began with an introduction by Dr. Amanda Barry on statistics relating to returning Chinese students from Australian universities. In total, there have been 2.65 million returnees to China from Australian universities, with 400,000 of these students being from 2016 alone. From the total amount of returnees, 60 percent of them have a master's degree or higher, and upon return, 35 percent moved to Beijing for work.
One of the main issues brought up by Vicki Thomson was how to get Chinese parents to realise that the benefit of studying in Australia is not solely focused on going to class and learning, but includes extracurricular activities such as part time jobs, volunteering and being involved in university clubs. Vicki Thomson suggested that this issue may naturally resolve itself as the second generation of students who study abroad will have had parents who also studied abroad and will therefore understand that study life in Australia includes more than just studying.
After hearing from the speakers, the discussion was opened to the audience for a Q & A session. One of the key points that came up during the Q & A was the challenges Chinese students may face once they have returned to China after studying in Australia. Upon return, many international students may find that they are out of the loop or network which is important for finding jobs and reconnecting to a community. It was pointed out that there are many Australia- China groups in China and that universities should help establish connections in China for Australian students.
Overall, the event established key findings and issues around the employability landscape for returning graduates of Australian universities and institutions, and provided outcomes on what is being done and what should be done to establish Australia as a unique place to study in an increasingly competitive environment.
About the Speakers:
Vicki Thomson
Chief Executive
Group of Eight, Australia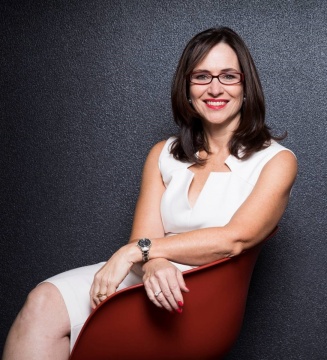 Vicki Thomson is the Chief Executive of the Group of Eight, taking up the role in January 2015. Prior to this role she was Executive Director of the Australian Technology Network of Universities (ATN). Ms Thomson's diverse background covers print and electronic journalism, politics, issues management and the higher education sector. She has an extensive media, political and policy background and was Chief of Staff to a South Australian Premier.
She is a Board member of the European Australian Business Council and is a member of the Australian Government's New Colombo Plan Steering Group. She is a former Board member of the Australia-China Business Council. She is also a member of MS Research Australia's Leadership Council, a small national group of people intended to help keep MS Research Australia's strategy contemporary and relevant. This passion is driven by her own personal experience of having a sister with the debilitating disease.
She has extensive experience in building relationships between business, industry and universities, and supporting increased access to university for people from all backgrounds. In 2016 she was named in The Australian Newspaper's Top 30 most influential people in Higher Education.
Anthony McQuade
Senior National Director
Savills PLC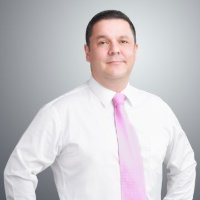 Joining Savills in 2006, Anthony is Senior National Director, Head of Agency Services for North China and sits on the China Executive Board. Anthony's primary focus is overseeing business strategy, client service delivery and team management. His ability to understand and articulate various client drivers, define success as well as align relevant service platforms and various stakeholders to optimize project outcomes has defined his career. Anthony has spent 25 years in Asia, including 20 years in the China real estate market and has performed agency, management and principal roles extensively on various asset classes including Office, Retail, Hotel & Residential.
Anthony was awarded a Master of Business Administration from The University of Queensland and a Master of Marketing from The University of Melbourne (Melbourne Business School). He completed post graduate studies in Brand Management at The University of Queensland, Advanced Valuation Techniques at Oxford Brookes University and studied Mandarin at Tsing Hua University. He holds Certificates and or diplomas in Real Estate Modeling, Computer Software, and Business Management. Anthony is a member of the Royal Institution of Chartered Surveyors.
Dr Amanda Barry
Director, China Liaison Office
Australian National University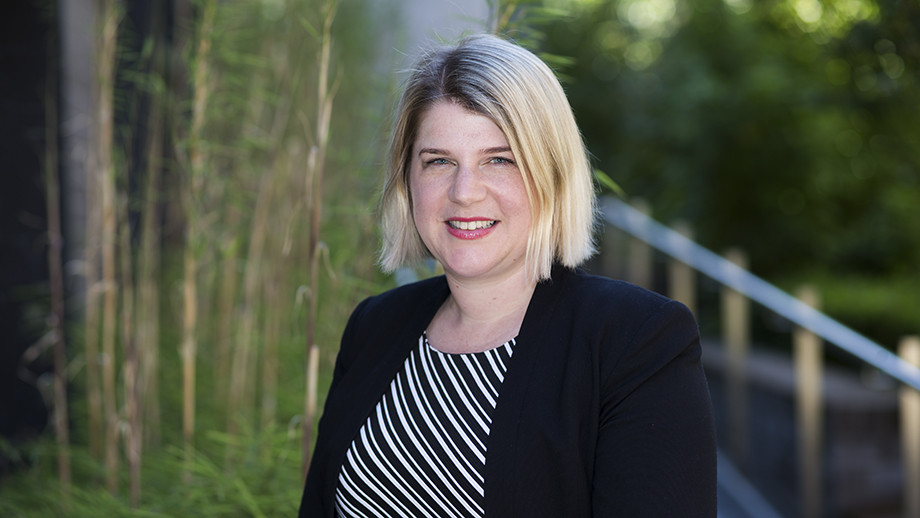 Dr Amanda Barry is the founding Director of the Australian National University's China Liaison Office (established March 2017) and is responsible for deepening and strengthening the university's China engagement across multiple research partnerships as well as through student pathways, alumni relations and industry engagement. Amanda is also actively developing student, alumni and careers services in China for current ANU students and graduates. Amanda was previously Director of Academics at The Beijing Center, a research, education and study abroad program at Beijing's University of International Business and Economics, where she delivered programs for foreign students in Beijing.
Amanda holds an award-winning Ph.D. in Australian Indigenous history from the University of Melbourne. Beijing-based since 2005, she has worked in higher education, cultural diplomacy, business consulting and the arts including at the Australian Embassy, Peking University, the Foundation for Australian Studies in China and The Beijing Center. Amanda is also currently Chair of the China-Australia Chamber of Commerce Education Industry Forum. Amanda has a particular interest in the career development and mentoring of young people. She is active in women's career and mentoring programs in Beijing and is regularly invited to speak on international education, the Australia-China relationship, and career development for women.
Teppo Helles
VP HR
HNA Hospitality Group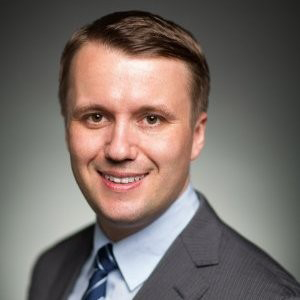 Teppo Helles, is a senior executive with over 15 years of experience in business management and operational implementation with C-level accountability. He has a master's degree in business management from Leiden University School of Management and a Bachelor's degree in Media Technology from Espoo-Vantaa Institute of Technology. Prior to joining the HNA he served as the Vice-President of Service Delivery at ChinaHR overseeing all of their offline recruitment business and customer service.
Media Partner:
Jing Jobs