Trading internationally is a complex business and transfer pricing is one aspect of business that is no exception. Join AustCham Beijing on November 22 for a Transfer Pricing Workshop by tax specialist Abe Zhao.
As a tax partner at Baker & McKenzie, Abe is an experienced tax advisor for both China inbound and outbound clients from a broad range of industries, including manufacturing, retail, engineering and construction, technology, hospitality, e-commerce and energy.
Financial service professionals and businesses alike would greatly benefit from this workshop and Abe's practised knowledge of Chinese transfer pricing regulations.
Abe will share his knowledge of current Chinese transfer pricing rules and their implications for corporations operating in China, offering exemplary resolutions for this intricate matter.
Event Details:

Topic: Transfer Pricing Workshop
Date: Wednesday November 22, 2017
Time: 4:30pm – 6:30pm
Price: 50 RMB (Members) | 100 RMB (Non-Members)
Venue: AustCham Beijing Office Events Space
Address: Room 1003, Tower A, U-Town Office Building, 1 Sanfengbeili, Chaoyang District
北京市朝阳区三丰北里1号, 悠唐写字楼A座1003室, 邮编:100020
RSVP: To RSVP please contact events@austcham.org
*No show policy: Please note you must cancel your reservation by email to events@austcham.org 24 hours in advance. No-shows without prior notification will be charged a no-show fee.
About the Speaker:
Abe Zhao
Tax Partner
Baker & McKenzie FenXun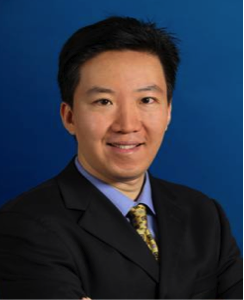 Abe is a tax partner in Baker & McKenzie's China tax practice. Before joining Baker & McKenzie, Abe served as the global tax director of Huawei's Consumer Business Group, overseeing the tax operation of Huawei's consumer device business, e-commerce, and consumer cloud services worldwide. Previously, Abe was the partner in charge of KPMG's international tax services in the Asia Pacific region and was also the country leader of KPMG China's international tax practice.
Abe has a number of years of experience practicing tax consulting as an external tax advisor and managing tax affairs as an in-house tax director. He began his career with Ernst & Young in Atlanta, Georgia in the United States specializing in US international taxation and transfer pricing, and starting from 2003, transitioned into the PRC tax practice to focus on Chinese corporate tax such as tax due diligence, provision, controversy, restructuring, supply chain planning, and turnover tax, etc. He also specialized in Chinese transfer pricing and functioned as the Chinese transfer pricing leader of the Northern region for Ernst & Young China. Over the years, Abe has helped a large number of multinational clients develop tax solutions in complex situations. Serving both China inbound and outbound clients, Abe has strong expertise in international merger & acquisition, private equity structuring, and supply chain management. His experience in tax advisory spans over several industries, including manufacturing, retail, engineering and construction, technology, hospitality, e-commerce, and energy.
Abe is a frequent speaker at seminars and forums and regularly contributes to academic journals on tax subjects. He received a Master of Accounting from the University of Georgia, a Master of Economics from the University of Virginia, and a Bachelor of Business from the People's University of China. He is a Certified Public Accountant (CPA), a Certified Management Accountant (CMA) and is also Certified in Financial Management (CFM).