Join David Olsson, consultant for King & Wood Mallesons and New Colombo Plan Business Champion, for an in-depth discussion around the skills required for young professionals in the 'next phase' of Australia's trade and investment relationship with China.
David will share his personal experience, and also cover the unique opportunities for engagement through China's Belt and Road Initiative.
---
Event Details
Date: Tuesday September 26, 2017
Time: 6:00pm – 7:30pm
Cost: 50 RMB (Members) | 100 RMB (Non-Members) Venue: AustCham Beijing Office Events Space | 中国澳大利亚商会北京办公室
Address: Room 1003, Tower A, U-Town Office Building, 1 Sanfengbeili, Chaoyang District | 北京市朝阳区三丰北里,悠唐写字楼A座1003室
---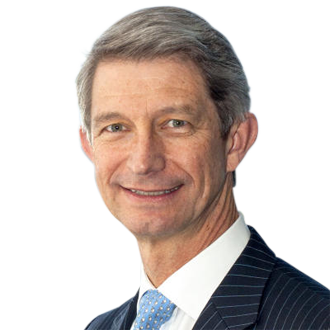 David is a lawyer with over 30 years' experience as a specialist in the areas of cross-border investments and corporate finance. He was based in Beijing from 2008 – 2013 and has a particular interest in the development of China's financial markets and cross-border capital flows.
He is currently a consultant to King & Wood Mallesons (based in Melbourne). Prior to this he was a senior partner in Beijing, and before that Managing Partner (2004- 2007) of the Australian firm.
He is actively involved on several initiatives that are focussed on deepening Australian business engagement with China, including as Chair of the Australian Renminbi Committee and as a member of the international advisory board the Australia China Belt & Road Initiative (ACBRI).
David was a former Chairman of AustCham, Beijing (2010 – 2013) and is currently on the executive committee of Australia China Business Council (Victoria). Last year he was appointed by the Foreign Minister as a New Colombo Plan Business Champion.
---
About New Colombo Plan (NCP)

The New Colombo Plan is a signature initiative of the Australian Government which aims to lift knowledge of the Indo Pacific in Australia by supporting Australian undergraduates to study and undertake internships in the region.
The New Colombo Plan involves a scholarship program for study of up to one year and internships or mentorships, and a flexible mobility grants program for both short and longer-term study, internships, mentorships, practicums and research.
Click here to find out more about the programs under the New Colombo Plan and details on how you can get involved.