Summer may be over but China's Autumn season hold's it's own charms – as rooftop bars and outdoor picnics boom in the pleasantly cooling weather and frequent sightings of clear blue skies. But why wait for the October Day holiday to start relaxing? Join us on Friday September 22, 2017 at Hatchery's hutong hide-away to celebrate an exciting collaboration between some of the most familiar faces within the Australian community here in Beijing: AustCham Beijing, the Australian Global Alumni Office, the Australia-China Youth Association (ACYA) Beijing and the Australia-China Alumni Association (ACAA)!
Hosted by Hatchery Beijing, our beloved culinary incubator will be providing the backdrop for this Autumn gathering, as guests will be able to start-off their Friday night by savoring craft beers, enjoying Hatchery's gourmet sausage sizzle, while watching some footy and mingling. As per the AustCham Aussie Drinks tradition, entry is free for members (of all our organising partners) and raffle tickets will be available for purchase to those keen to try their luck to get something a little extra!
What's more, to satisfy everyone's appetite while networking (or simply watching the latest AFL match), Hatchery is offering a special 50% off Australian Brewery beer and discounted sausage sizzle on offer for 25rmb!
Event Details:
Date: Friday September 22, 2017
Time: 6:30PM – 9:30PM
Price: Members Free | Non-members 50RMB
Venue: Hatchery
Address: 88 Dongsi 9th Alley, Dongcheng District, Beijing 100007, China
RSVP: Please RSVP to events@austcham.org
---
Event Organisers:
AustCham Beijing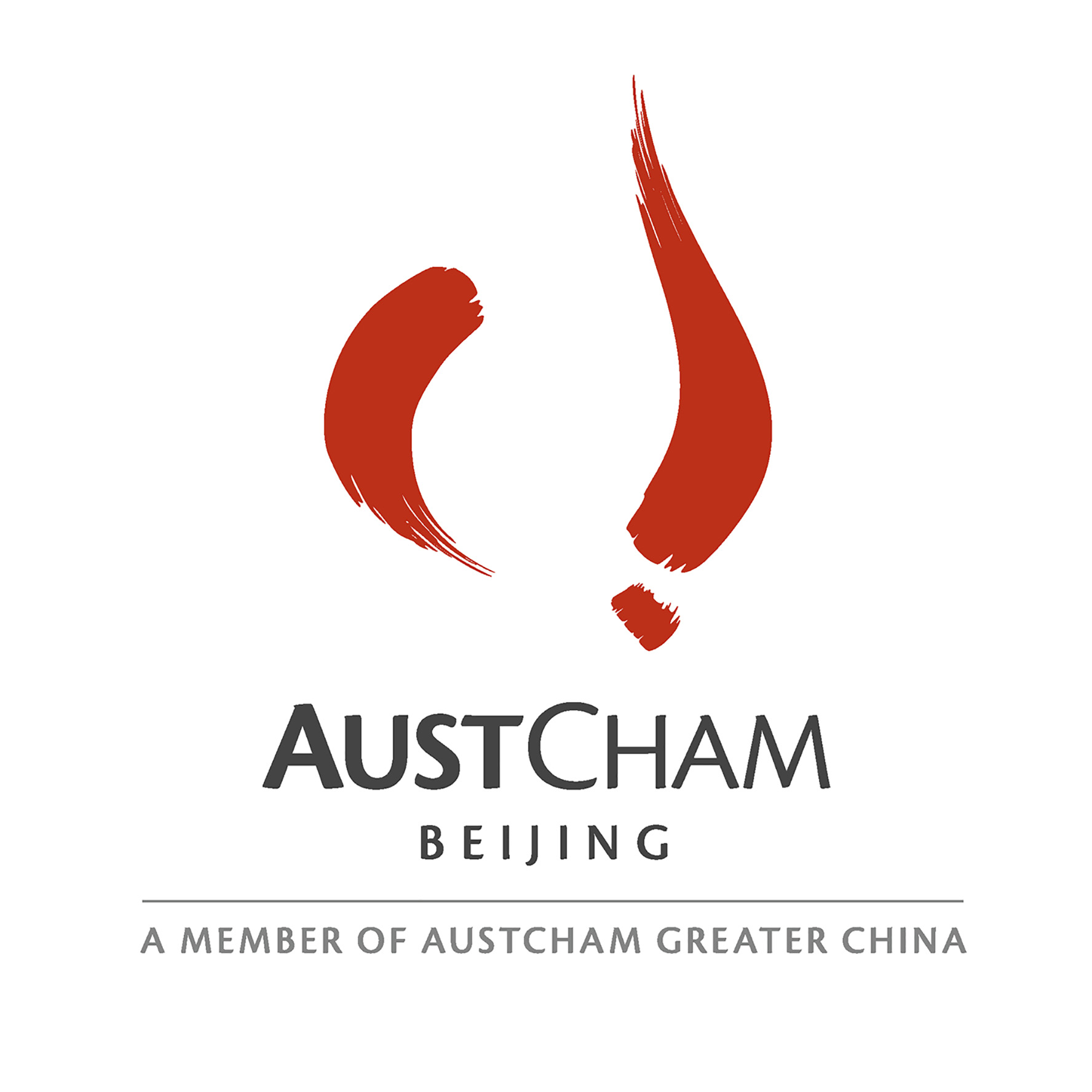 The China-Australia Chamber of Commerce in Beijing (AustCham Beijing) was established in 1996 and has as its goal the advancement of the broader Australia-China business relationship through the effective representation of its 250 members. We achieve this through building connections between our members and broader stakeholders in Australia and China, delivery of effective advocacy programs and provision of information and insights through our business events and online platform.
Australia Global Alumni: China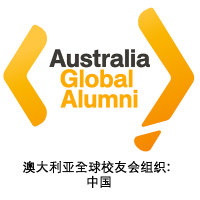 A thriving community of successful global alumni that have studied within Australia.
The Australia Global Alumni community provides a platform for alumni to connect, engage and share stories with other like-minded professionals. They focus on sharing educational and inspirational news articles, blogs and discussion topics that will help alumni advance  and progress in their professional life.
Australia-China Youth Association (ACYA) Beijing
The Australia China Youth Association (ACYA) is the only youth-administered NGO run for its members, by its members that works to actively foster a transnational community of young Australians and Chinese interested in furthering understanding of each other's countries. Focusing chiefly on young people between the ages of 18 to 24, ACYA's objectives are to facilitate and develop lasting bilateral friendships, partnerships and opportunities across a variety of social sectors, including but not limited to: business, academia, government, sport and the arts.
Australia-China Alumni Association (ACAA)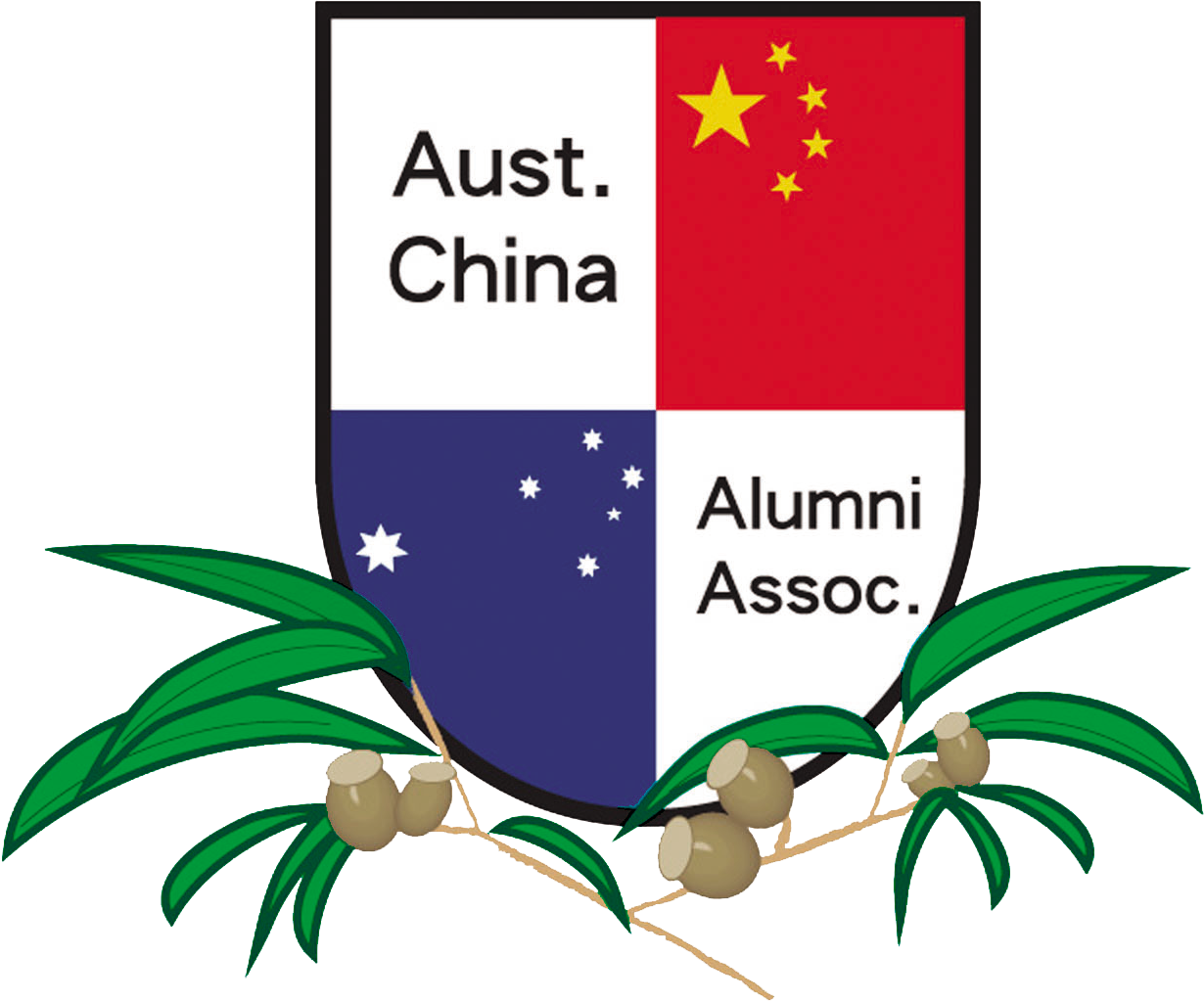 Since being launched at the Australian Embassy in Beijing in September 2007, the Australia China Alumni Association (ACAA) has grown to work with an elite selection of top Australian partner Universities from across 7 states and territories. It is the largest Australia-China people-to-people network and serves as a high-profile umbrella not-for-profit NGO with the aims of promoting Australian education via the success of alumni, and supporting alumni in China through business and social networking.
With staff in three major cities in China (Beijing, Shanghai & Guangzhou) as well as Alumni Chapters in other cities across the country, the ACAA runs an active program of events in China to support its university partners and provide opportunities to its 19,000+ alumni members.
We support our alumni members through our advisory services, our Mentor Program, our regular alumni and university events and our flagship event, the Australia China Alumni Awards in November of each year.
---
Venue Specials:
Hatchery's Australian Brewery Pop Up
澳大利亚精酿啤酒快闪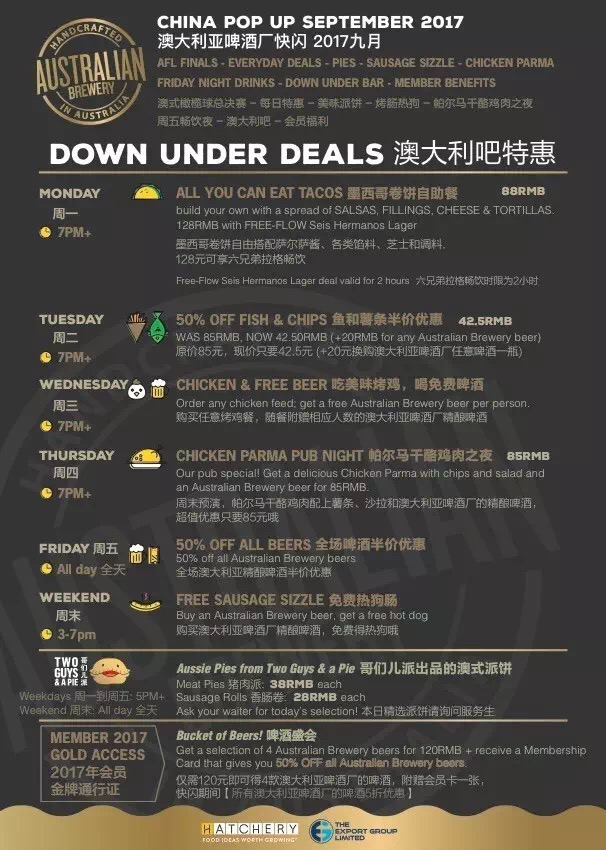 *Please note, there will be special discounts on Friday September 22nd to all event attendees.
For discount details see the event description above.