On Thursday 14th September at the LG Twin Towers, Savills and AustCham Beijing will be hosting a Beijing Real Estate Review, aimed at providing attendees insight into the latest developments into Beijing's real estate market.
 Beijing Real Estate Review – A Transformative Market
The real estate sector is often a hotly discussed topic. From taxi drivers through to business and political leaders, typically everyone has an opinion. The reality is the movement of real estate markets impacts nearly every area of life. From housing affordability, the prices of goods and services, to where your office is located and even where businesses chose to start up or headquarter themselves. As an indication of how influential the real estate industry is and the impacts on everyone's life, you only need to look at two of the largest economic shocks the world has faced in recent memory, the Asian Economic Crisis and the Global Financial Crisis.
Where are the future growth opportunities in Beijing? What sectors are hot, which are coming off the boil? How are landlords responding to changes in consumer habits? These are just some of the issues that will be presented and discussed by our team.
The event will feature a 30 minute presentation by Savills, a leading global real estate advisor, on the latest trends and developments in Beijing's real estate market. The presentation will be followed by a discussion and Q&A with a group of panelists who will provide their insights into the latest developments in the office, retail and residential sectors.
Please RSVP to events@austcham.org
This event is free to attend. We look forward to seeing familiar and new faces on the night. Refreshments will be provided after registration commences.
Your presenter: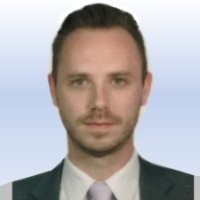 Ryan Ukrainec, Manager, Savills Research & Consultancy
Ryan has been in China since 2009. He joined Savills in 2014 and has been focused on North China markets since then. Ryan has worked with many of China's largest developers, investors and occupiers of real estate in his time with Savills.
---
Panelists:
Anthony McQuade, Head of Agency, Savills North China
Johnson Lin, Head of Office Tenant Representation, Savills North China
Jack Xiong, Head of Project & Development Consultancy, Savills North China
Ravanelli Zhao, Head of Retail Consultancy, Savills North China
Sunny Cai, Head of Corporate Residential Leasing, Savills North China
---
Agenda:
4:30 PM – 5:00 PM: Arrival and Registration (Pre-presentation refreshments)
5:00 PM – 5:30 PM: Presentation
5:30 PM – 5:45 PM: Panel Discussion / Q&A
5:45 PM – 6:30 PM: Drinks and Networking
---
Details:
Date: Thursday 14 September 2017
Price: Free
Venue: LG Twin Towers – Conference Room (Level 5)
Location: 5 Floor, Twin Towers, B-12 Jianguomenwai Avenue, Chaoyang District
中国北京市朝阳区建国门外大街乙12号双子座大厦
---
Company profile:
Since our entry into the China market in the late 1980s, Savills has established itself as the formidable market leader, providing innovative solutions to meet our clients' real estate needs. Through a network of offices in 15 key cities of China, Savills offers a one-stop of comprehensive services to meet all real estate needs – commercial, retail, residential, hospitality, valuation, property management, asset management, investment, research & development consultancy, marketing & communications. Backed by staff strength of over 6,000 in China, and offering diverse international experience and unparalleled market knowledge, Savills is the undisputed leader in the premium sector of the real estate market.