EVENT| PRC Individual Income Tax Reform Seminar with KPMG
04-18-19 @ 3:00 pm

-

4:30 pm
We are pleased to invite you to our upcoming seminar on the PRC IIT reform and the key changes it presents for expatriates. On 29 June 2018, China's National People's Congress (NPC) published a draft amendment of the Individual Income Tax Law (IIT). On 31 August, the NPC passed the Draft Amendment to the People's Republic of China (PRC) IIT Law, with the amendments being effective from 1 January 2019.
Sheila Zhang and Levi Zeng from KPMG will provide an update on the key changes presented by the IIT reform and also its impacts for expatriates in terms of tax residence rule, six-year rule for foreigners, and the IIT withholding mechanism for residents/non-residents, itemised deduction versus tax exempt benefits, and related topics. There will also be a Q&A session following the speech.
Come and join us to find out more about how the upcoming individual tax income reforms may affect your salary package. Bookings are essential as seats are limited.
EVENT DETAILS
Date:18th April 2019
Time: 3:00 – 4:30pm (Registration start at 2:30pm)
Venue: AustCham Beijing Office
Address: Room 2103, the Exchange Tower, B-118, Jianguo Avenue, Chaoyang District, Beijing. 北京市朝阳区建国路乙118号京汇大厦2103室
Price: RMB 80 for AustCham Beijing members, RMB120 for non-members (payable at the door)
RSVP: Please email to: events@austcham.org
Speaker:
Sheila Zhang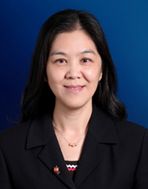 Sheila is the Director, Tax and she joined KPMG in Beijing in December 1993. Sheila has extensive experience in tax compliance and tax advisory in the PRC, specialising in assisting multinational clients planning the remuneration package for the expatriate employees working in China.
She has extensive knowledge of personal tax policies, tax planning and tax negotiations in China. She is the most familiar with GMS practice and operation in China, and has been providing GMS service to many multinational companies including Microsoft, UBS, Nestle, EL AL Airlines Ltd, etc for more than 8 years or longer.
Levi Zeng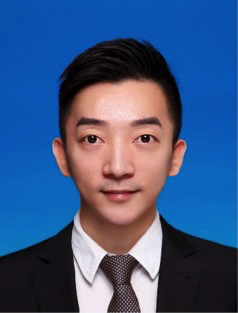 Levi is a tax manager in the People Service practice with KPMG Beijing China. Since 2004, Levi has been involved in providing PRC individual income tax compliance and advisory services to both multinational companies and Chinese domestic companies.
Levi is specialised in assisting multinational clients in planning the remuneration package for the expatriate employees working in China.  Levi has extensive knowledge of personal tax policies and tax planning as well as tax negotiations experience in China.