Post Event Update | Ball On the Wall
18 May @ 12:00 am

-

11:59 pm
Post Event Update – Ball on the Wall
AustCham Beijing was thrilled to yet again host the long-anticipated Ball on the Wall on May 18th. With the support of sponsors and all those who attended, the night was a success, and one to be remembered. While wet weather continued throughout the afternoon leading up to the event, the skies cleared for an energetic and unique night under the magnificent Great Wall of China.
Guests were initially entertained by a fun and exciting spinning wheel with prizes including hotel stays and fine dining packages. A variety of performances, including an upbeat jazz band from Dulwich College and a classical string quartet from the International School of Beijing, created a positive and relaxed atmosphere before guests were seated.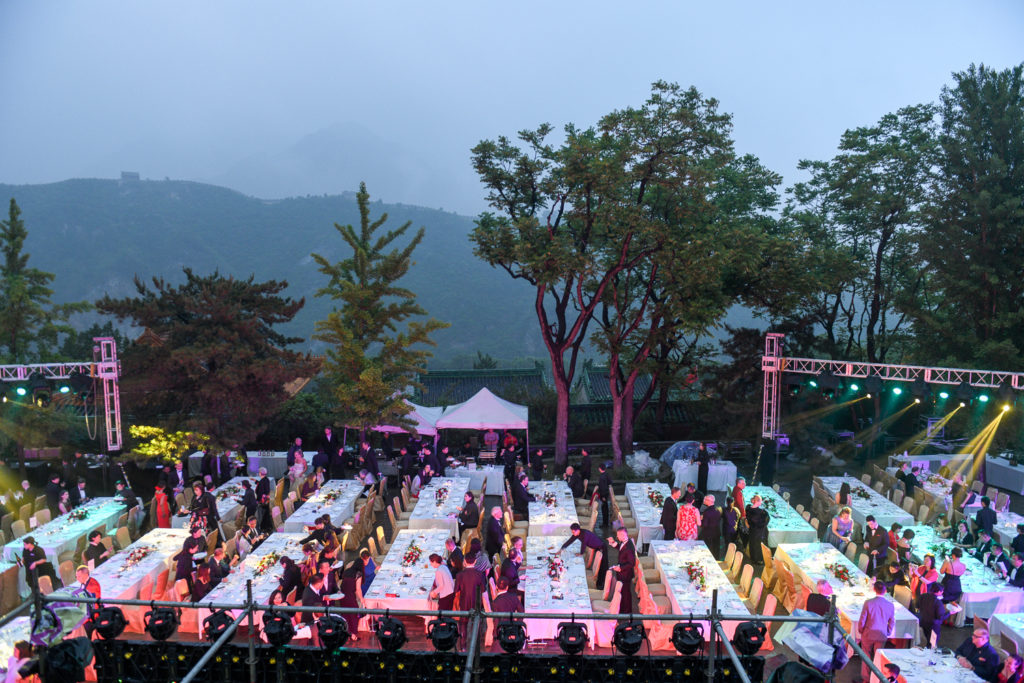 Our MC's Tom Luckock and Medina Hajdarevic ensured guests were familiar with the night, and various dance performances were both exhilarating and intriguing. On Pointe evoked a sense of youth and energy, while Beijing Modern Dance Troupe provided a unique and abstract performance that breathed creativity and soul. Beijing Inner Voice Disabled Art Troupe's performance capped off the night's dances, with a humbling yet ecstatic act.
Accompanying these performances were speeches by AustCham's Chairman Vaughn Barber and Australia's Ambassador to the People's Republic of China Her Excellency Ms Jan Adams AO PSM. A special thank you goes to our caterers from Four Seasons, whose vibrant array of various dishes accompanied by a brilliant selection of Australian wines provided by Auswan left guests satisfied long into the night. A further congratulations go to our best-dressed man Chi Zhang and best-dressed woman Zhou Han, both of your outfits were unique and stunning.
The many raffles and auctions throughout the night with prizes from our generous sponsors, including some fantastic hotel and flight packages, raised additional funds to support two fantastic causes. The United Foundation for China's Health aims to provide healthcare access to those more vulnerable in our society, while Audiology Development Foundation of China has a vision for an environment in which research, development, education, and medical rehabilitation in relation to the hearing impaired is adequately funded. Your generosity throughout the night will greatly benefit both causes and their respective goals. The events held provided an exciting opportunity for guests to get involved with these two brilliant causes, and the support was exhilarating for all. A magnificent performance by Tash Jamieson ended the night on a high note before guests moved to the Rosewood to continue celebrations. 
Of course, the final thank you goes to all who attended. From dapper tuxedos to breathtaking dresses, you all made the night a highlight of the year. Overall, your commitment and efforts to both charities involved have allowed them to continue changing the lives of those who are less fortunate. Thank you, and see you all next year.
For access to all other photos from the eventful night, please make your way to the Ball on the Wall website.


Special Thanks to our Gold Sponsors 

Special Thanks to our Silver Sponsors

Special Thanks to our Prize Sponsors