POST EVENT UPDATE | Highland Games!
06-02-19 @ 11:00 am

-

4:30 pm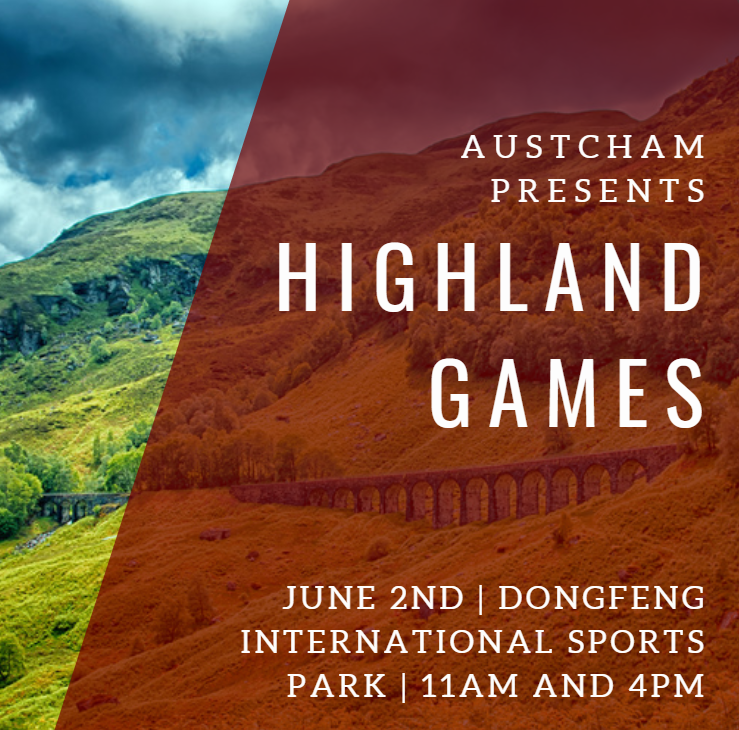 Beijing's first ever Highland Games have been a resounding success! We'd like to first thank all those involved, all our raffle prize sponsors, the vendors who attended, and of course, everyone who came down to enjoy a fun-filled day. AustCham Beijing was delighted to work in collaboration with the British Chamber of Commerce and The Scottish Society to organise the first ever event of its kind in Beijing.
---
---
The day was filled with both traditional Highland games, and more modern takes on the unique activities. For those with a bit more life experience, events akin to shot put, farmers walk, and tyre flip were available. These proved a challenge to many and a breeze to few. While some records were continuously broken throughout the day, others retained the position of top dog through the length of the event. In between the games, a plethora of vendors were at the ready to serve everything from coconut yoghurt to fish and chips!
For the kids of the event, the Children's game area proved a smashing success! Events like the egg and spoon race, sack race, and the 3-legged race were a blast for those involved and reminded many of us what being a child is all about, having fun! During downtime, kids could cool off in the two paddling pools. As we quickly discovered, something as simple as water can be a pool of endless possibilities in the mind of a child, especially with a water gun!
---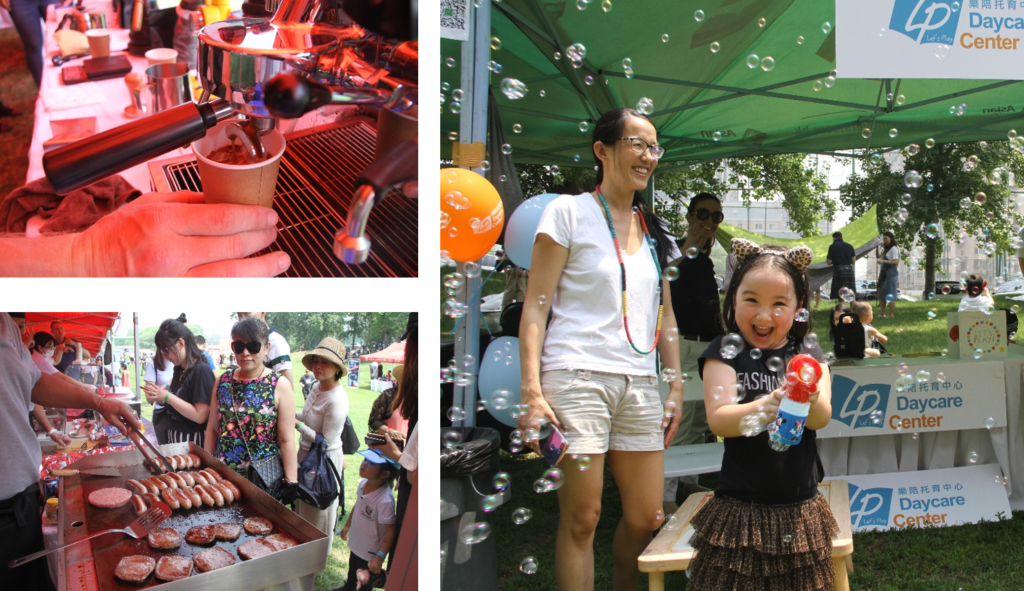 ---
As the day came to an end, a tug-of-war competition brought out the strongest amongst the crowd. While all tugged valiantly, it was clear from the earlier rounds that the Beasts from the Middle East had a lead over all other participating teams. By way of chance, one of the team's own members, Omar, won the BlueStar AMG lucky draw and claimed a brand-new iPad for himself. Congratulations Omar! A swathe of other attendees also hit high, winning a great selection of raffle prizes from a wide range of companies. We would like to again thank raffle prize donators for their generous contributions on the day!
Overall, we hope you all had a fantastic day either participating in the events or simply relaxing under the shade with a cold drink beside you. We look forward to seeing you again next year!
---
The Original Event Details Can Be Found Below
---
What better way to welcome the Summer than with a fun-filled day out in the sunshine in the heart of Beijing.
On Sunday 2nd June, in partnership with the Beijing Scottish Society and BritCham, AustCham Beijing is delighted to host the city's first ever Highland Games this summer! Bring your family, friends and colleagues and enter into the Highland Games competitions to see who is the best of the best!
There will be a great selection of food, ice-cream, soft drinks and alcohol from Beijing and Scotland's most loved vendors throughout the day, as well as an exciting range of activities not only for kids but also for adults to enjoy.
Ticket prices are RMB 20 for children (10-18 years), RMB 50 for adults, RMB 100 for a family of three (two adults, 1 child) or RMB 110 for a family of four (two adults, two children)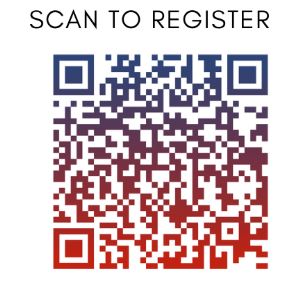 Please contact Loretta Shi (Loretta.shi@austcham.org) if you wish to join the event as a vendor!