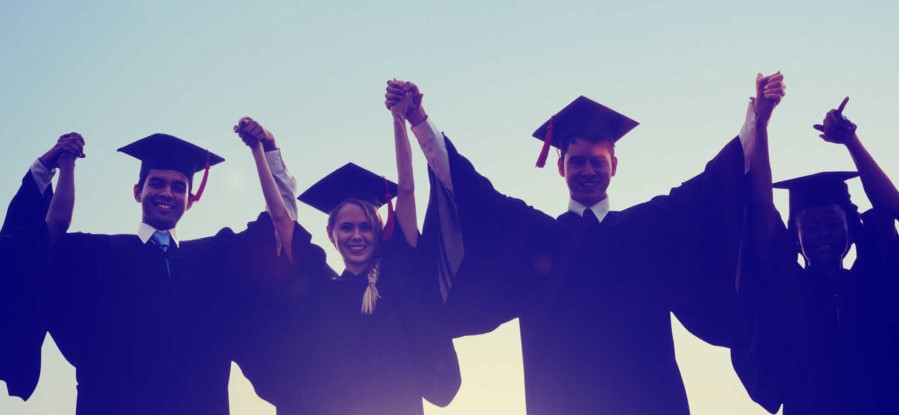 Australia China Careers Fair Roadshow 2018
With the success of 2017 Australia China Careers Fair Roadshow, the Australian Trade and Investment Commission (Austrade) and the Australian Chamber of Commerce (AustCham) will join forces to host the 2018 Australia China Careers Fair Roadshow in Beijing and Shanghai from 14-16 July. AustCham Beijing is inviting member companies to participate in this event by hosting a company booth promoting your business to the hundreds of future China-Australia business leaders in attendance. This event provides an invaluable recruitment platform connecting you with high-quality students and alumni from Australia's top universities.
The Roadshow, supported by local partner Zhaopin.com, will feature Careers Fairs in Beijing (organised by Austrade with support from Austcham Beijing) and Shanghai (organised by AustCham Shanghai), as well as a Careers and Employability Forum in Shanghai after the Fairs.
The events will be sponsored by the Department of Foreign Affairs and Trade (DFAT) and CPA Australia.
Australian providers of Higher education or VET are able to participate.
---
Why you should participate
With 87 per cent of Chinese students now returning home after graduation, and an increasingly competitive local marketplace, Chinese students now more than ever need increased support from Australian institutions to help them find internships and employment, and enhance recognition of their qualifications amongst Chinese employers.
Demonstrate the commitment of your institution to your Chinese students and alumni and strengthen the brand of Australian international education in China.
Make connections with a large group of Chinese and Australian employers to facilitate employment and internship opportunities for current students and alumni, and promote the key graduate attributes of your institution as well as enhance your employer database.
Through participation in the Careers and Employability Forum, learn about the latest trends and developments in the Chinese employment market and hear from a panel of industry experts and returnee graduates about some of the challenges and opportunities of job hunting in the market.
Benefit from prominent branding exposure with your logo displayed in promotional materials leading up to and on the day of the Careers fairs. Increase awareness of the profile and key discipline strengths of your university through Austrade's publicity and media exposure.
---
Market insights
87 per cent of Chinese students now return home after graduation. As a consequence, job prospects for overseas-trained graduates has emerged as a key issue in China in the past few years.
Recent surveys of the study abroad market in China point to employability being the single biggest consideration of those who intend to study overseas. It is therefore critically important to demonstrate the value of Australian education and the return on students' investment through job outcomes.
Competitor countries are increasingly focusing on bolstering career prospects of graduates as their key marketing message, with several competitor countries now organising careers events for current students and returnee graduates to China.
The China-Australia Free Trade Agreement (ChAFTA) came into force in December 2015 and as a result the Australia-China bilateral relationship continues to grow significantly in breadth and depth across the areas of trade, investment, education and tourism areas with China now Australia's largest trading partner. International education and the job outcomes that emerge from it are critical to the Australia-China bilateral relationship with international education Australia's largest services export to China and a key factor in the people to people links between both countries.
---
Event details:
Beijing Careers Fair
Saturday 14 July, 1.00-5.00pm
Ballroom, 1F, Hilton Beijing, 1 Dong Fang Rd, North Dongsanhuan Rd, Beijing
北京希尔顿大酒店1楼宴会厅-东三环北路东方路1号
Shanghai Careers Fair
Sunday 15 July, 1.00-4.00pm
Ballroom, 2F, Radisson Blu Hotel Shanghai New World-88 Nanjing Road (W), Shanghai
上海新世界丽笙大酒店2楼宴会厅-中国上海市南京西路88号
Shanghai Careers Employability Forum
Monday 16 July
Price: Free for AustCham member companies
Venues: Australia China Careers Fair Roadshow, Beijing
Location: Shanghai and Beijing
Registration: Register here

For more information please contact:
Kristian Ricardo
Projects Manager
AustCham Beijing