Join us at Changbai Mountain for our FUN RUN!
AustCham has co-organised the first ever Changbai Mountain International Fun Run which will take place from 30 March to 2 April this year. The trip will feature a 4km hike, a 16km fun run, and relaxing hot springs in the midst of the beautiful mountain scenery. 
Thanks to our partnership with Jilin Changbai Mountain Protection Development Management Committee and Takung Net., we have arranged an all-inclusive package trip that includes three nights accommodation in Changbai Paradise Resort, all meals included, return tickets to Changbai Mountain from Beijing, guided day trips, a running package and social events. For the hiking and fun run, we can also arrange shorter distances and alternate day trips.
In the spirit of this international event, we have secured this all-inclusive package for as little as 500RMB for all AustCham members and 1000 RMB for non-members. We can also arrange corporate and family packages upon request. 
The trip is a fantastic opportunity for team building and networking with the international community in the stunning surrounds of Changbai Mountain.
You can find a detailed itinerary below.
To book tickets and for enquiries, please contact: events@austcham.org
For corporation and family packages, please contact Sherry Sun: sherry.sun@austcham.org
We look forward to seeing you and your team at Changbai Mountain for this not-to-be-missed occasion!
Changbai Paradise Resort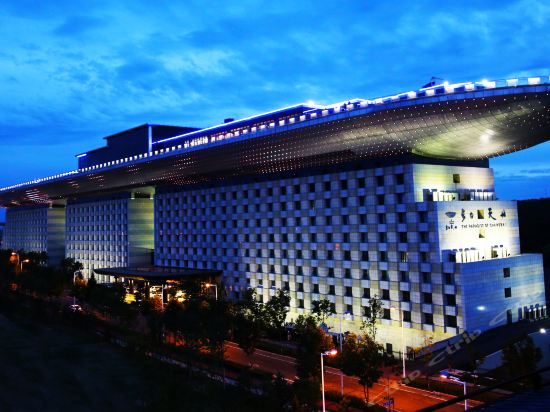 Crater Lake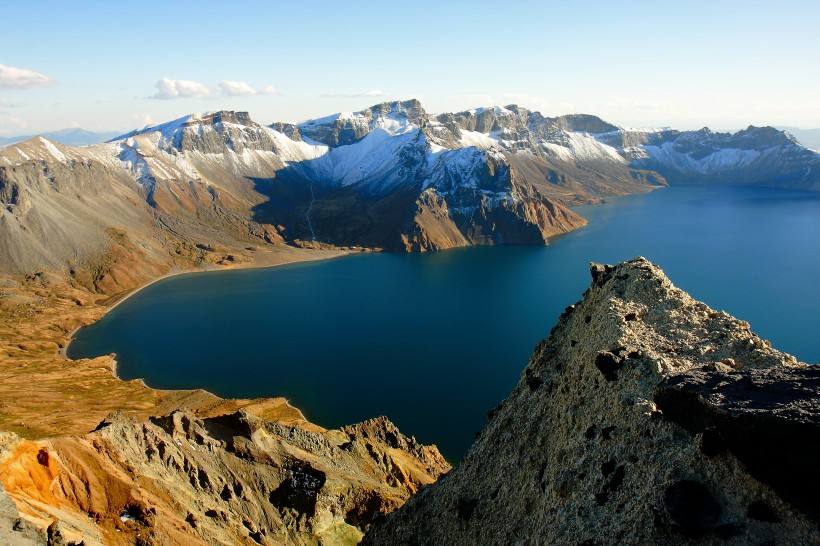 Detailed Guest Itinerary
 
出发时间:Departure Time
3月30日,自行前往北京火车站乘坐 D21次 北京站 早6:39分→ 敦化站15:52分,到达敦化火车站将有大巴接驳至酒店
March 30 – Departure from Beijing Train Station (6:39am) → Dunhua Train Station (15:52pm), shuttle bus transfer to hotel while arriving at Dunhua Train Station
 
签到酒店:Registration  (Changbai Paradise Resort)
参赛者在长白山长白天地酒店签到并下榻。
Runners register and stay at the Changbai Paradise Resort.
 
行程安排:Event Schedule
3 月31 日上午长白山林海乐活 ( 4km )
March 31 AM – Forest LOHAS Hiking (4km)
  
早上7:30,酒店早餐后上摆渡车出发,至长白山北坡地下森林;
7:30 AM – After breakfast at the hotel, head to Changbai Mountain Valley Forest by shuttle bus.
早上8:20,起点集结;
8:20 AM – Gather at the starting point
早上9:00,林海徒步开始;
9:00 AM – Hiking start
 
中午10:00-12:00,完赛选手陆续领取完赛奖牌,午餐包;陆续乘车上北坡观天池;
10:00 AM -12:00 PM – Competitors receive medals and lunch bags, then head to visit crater lake by shuttle bus.
中午12:00,林海徒步关门时间到,后续选手乘车上北坡观天池;
12:00 PM – End of Hike. The rest of the competitors head to visit crater lake by shuttle bus.
下午6:30分,晚餐会。
6:30 PM – Dinner reception
 
 
4 月1 日长白山特色雪地马拉松向天跑 ( 16km )
April 1 – Changbai Mountain Snow Fun Run towards crater lake (16km)
雪地马拉松向天跑对参赛者身体状况有较高的要求,这是一项高负荷、大强度、长距离、高风险的竞技运动。
Please note that the fun run is a high-intensity, long-distance sport which requires the participant to be physically fit and able to compete.
 
早上7:00,酒店早餐后上摆渡车出发,至长白山西坡;
7:00 AM – After breakfast at the hotel, head to Changbai Mountain's west slope by shuttle bus.
 
早上8:20,起点集结;
8:20 AM – Gather at the starting point
 
早上9:00,雪地马拉松开始;
9:00 AM – Snow Fun Run starts
 
早上9:00,另一批人徒步谷底森林;
9:00 AM – Another group of guests will go on a guided hiking trip in the Valley Forest
 
 中午10:30-14:00,完赛选手陆续领取完赛奖牌,午餐包;
10:30 AM – 2:00 PM – Runners receive medals and lunch bags
中午11:00-14:00,可选择乘车返回(北坡酒店),或选择乘车温泉体验(西坡);
11:00 AM -2:00 PM – Runners could choose to return to hotel (on the north slope) or to take a hot spring bath (on the west slope)
 
下午14:00,马拉松关门时间到;
2:00 PM – Fun Run ends
  
下午17:30,选手颁奖晚宴。
5:30 PM – Runner's award dinner party
 
 
4月2日中午12点前退房,酒店大堂集合乘坐大巴车前往敦化火车站乘坐 D22次列车于晚22:30分到达北京站
April 2 Midday – Guests check out before 12:00 PM and shuttle bus transfer to Dunhua Train Station. Departure from Dunhua Train Station (2:12pm) → Beijing Train Station (22:30pm)
 
Changbai Mountain