EVENT | Business Models for Private Business in China
10-25-18 @ 4:30 pm

-

6:00 pm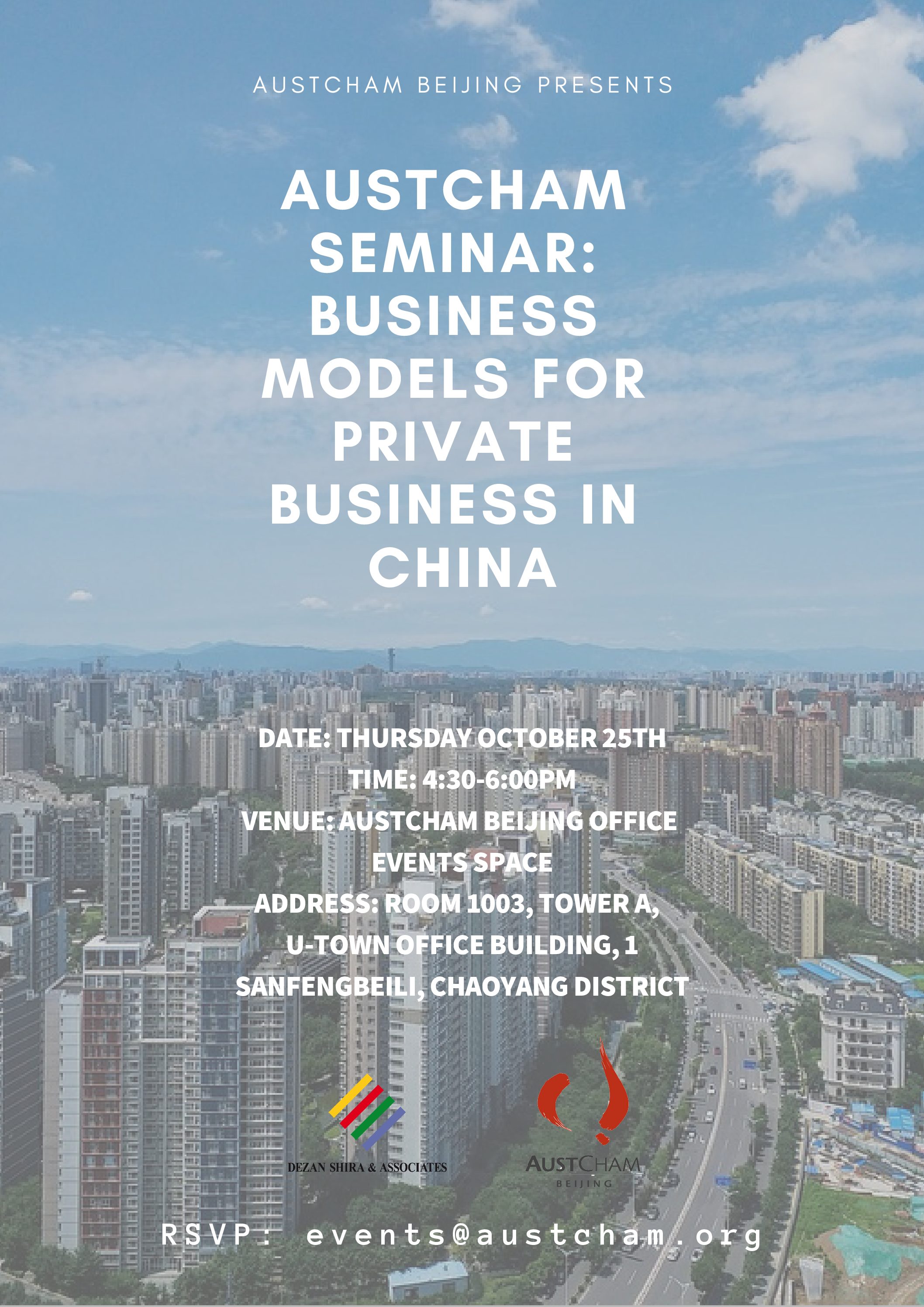 The Chinese market is increasingly open to foreigner investors as a part of Chinese nationwide policy.
What are the business models open to these start-ups?  To optimise value and growth of a chosen business is it preferable to set up some form of foreign-invested enterprise (FIE) in the Mainland, or use Hong Kong as the platform for entity formation and business set-up? What are the pros and cons? Choosing the appropriate investment structure for your business depends on a number of factors,including size, activities and industry.
With regulations constantly evolving, it is important that investors keep abreast of the latest developments. With the State Council's announcement this year to shorten the business registration process for newly-established companies, what does this mean for firms looking to formally set-up in China?
In this seminar, Kyle Freeman from Dezan Shira will be sharing with participants their analysis of the different involvements in setting up a Mainland-based entity or a Hong Kong-based entity, in terms of the process of formation, corporate structure, operation and taxation.  He will further elaborate on certain key considerations in making a choice, using relevant case studies.
Event Details
Date: Thursday 25th October
Time: 4:30pm – 6.00pm
Venue: AustCham Events Space
Address: Room 1003, Tower A, U-Town Office Building, 1 Sanfengbeili, Chaoyangmen Area | 朝阳门三丰北里1号悠唐国际写字楼A座1003室
Price: 70RMB for Members, 120RMB for Non-Members
To register for the event, please send an email to events@austcham.org
Speaker
Kyle Freeman (Dezan Shira & Associates).
Kyle is a Manager with the International Business Advisory team at Dezan Shira & Associates' Beijing and Tianjin offices. He advises clients on market entry strategy, corporate structuring and establishment, and related tax and legal issues concerning investment in China.