Austrade Breakfast Briefing
***Please note, the event has been rescheduled and the new date is yet to be confirmed. Keep an eye on our website and other social media platforms to stay up to date.***
On Tuesday the 29th of August, AustCham Beijing, in conjunction with Austrade, is hosting the Austrade Breakfast Briefing. Now is an exciting time for Australia-China trade, especially for tourism, with 2017 being the China-Australia Year of Tourism and ChaFTA further strengthening trade links between the two countries more broadly. In light of this, Dan Williams, General Manager of Austrade's Tourism Division will be giving a briefing on developments in the tourism sector over the past year, as well as an outline of their plans for the year ahead.
Event Details:
Date: TBC
Time: 08:00AM – 09:00AM
Price: Members 90RMB | Non-Members 140RMB
Venue: AustCham Beijing Office Events Space |中国澳大利亚商会北京办公室
Address: Room 1003, Tower A, U-Town Office Building, 1 Sanfengbeili, Chaoyang District |北京市朝阳区三丰北里,悠唐写字楼A座1003室
RSVP: To RSVP please contact events@austcham.org
---
Speaker: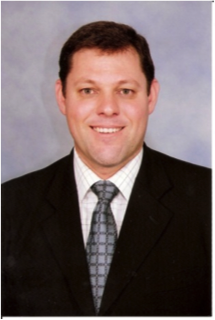 Dan Williams – General Manager, Austrade Tourism Division
Dan is the acting General Manager of Austrade's Tourism Division. He has worked for Austrade for 17 years primarily in Trade Commissioner roles based in Fiji and the Philippines, and more recently as manager of the major infrastructure investment team in Austrade's Investment Division.
Prior to joining Austrade, Dan worked in a range of roles, countries and organisations including: Export Finance Insurance Corporation (Sydney-Australia), Nichimen Trading Corporation (Sydney- Australia), Blue Star Line Shipping Agencies (London- UK), Blue Star Line Shipping (Montevideo- Uruguay), Bridge Line Shipping (Australia and Far East), and Hotel Nikko (Sydney).
Dan has an undergraduate degree from the University of NSW majoring in economics and finance. Upon completing his studies in Australia, Dan lived and studied in Japan and holds Japanese language level 3 and 4 certifications; he has also completed formal studies in Japanese culture and etiquette. Furthermore, Dan has undertaken formal studies in maritime law and commercial shipping practice.
Dan is married with three children and hails from a broad-acre/grazing property in northern NSW, Australia.