The Chinese market is increasingly open to foreigner investors as a part of Chinese nationwide policy.  Among potential investors, there are expatriates who have accumulated valuable experience from working for MNCs with Mainland China operations as well as young talents who have acquired the language, culture and networks through university/postgraduate studies in major cities.  Some of these prospects are beginning to explore the setting up of their privately-owned business in China, tapping into their acquired knowledge-base and their networks.
What are the business models open to these start-ups?  To optimize value and growth of a chosen business, is it preferable to set up some form of foreign-invested enterprise (FIE) in the Mainland, or use Hong Kong as the platform for entity formation and business set-up? What are the pros and cons?
In this seminar, Desmond Lau, Director of Tricor China Corporate Services, will be sharing with participants his analysis of the different involvements in setting up a Mainland-based entity or a Hong Kong-based entity, in terms of the process of formation, corporate structure, operation and taxation.  He will further elaborate on certain key considerations in making a choice, using the case study of a Hong Kong-based vehicle as a platform to drive international trade.
Event Details
Topic: Business Models for Privately-owned Business in China
Date: Tuesday November 21, 2017
Time: 4:30pm – 6:00pm
Price: 50 RMB (Members) | 100 RMB (Non-Members)
Venue: AustCham Beijing Office Events Space | 中国澳大利亚商会北京办公室
Address: Room 1003, Tower A, U-Town Office Building, 1 Sanfengbeili, Chaoyang District | 北京市朝阳区三丰北里,悠唐写字楼A座
RSVP: To RSVP please contact events@austcham.org
*No show policy: Please note you must cancel your reservation by email to events@austcham.org 24 hours in advance. No-shows without prior notification will be charged a no-show fee
About the speaker:
Desmond Lau, Director of Tricor China Corporate Services, has over 25 years of experience in assisting Tricor's MNC clients in setting up and developing business in Hong Kong and Mainland China, and providing corporate administration and compliance services.
About Tricor: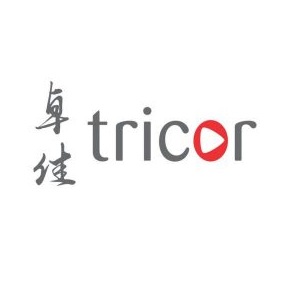 Tricor Group (Tricor) is a global, industry leading provider of integrated Business, Corporate and Investor Services. As a business enabler, Tricor provides outsourced expertise that allows our clients to concentrate on what they do best – Building Business. Tricor comprises Tricor Holdings Limited, subsidiaries and associated companies, with staff strength of over 2,000 and a network of offices in 37 cities across 20 countries/territories.
In most of the countries and territories in which Tricor operates, our professional specialists provide a comprehensive range of services including the following: business advisory; entity formation; corporate governance, corporate administration & secretarial; trust & fiduciary services; accounting & financial reporting; payroll, payment & treasury administration; services for new issues / initial public offerings (IPO) & registry management; tax services; China entry & consulting; executive search; management consulting; human resource consulting; and fund administration.