InterContinental® Beijing Sanlitun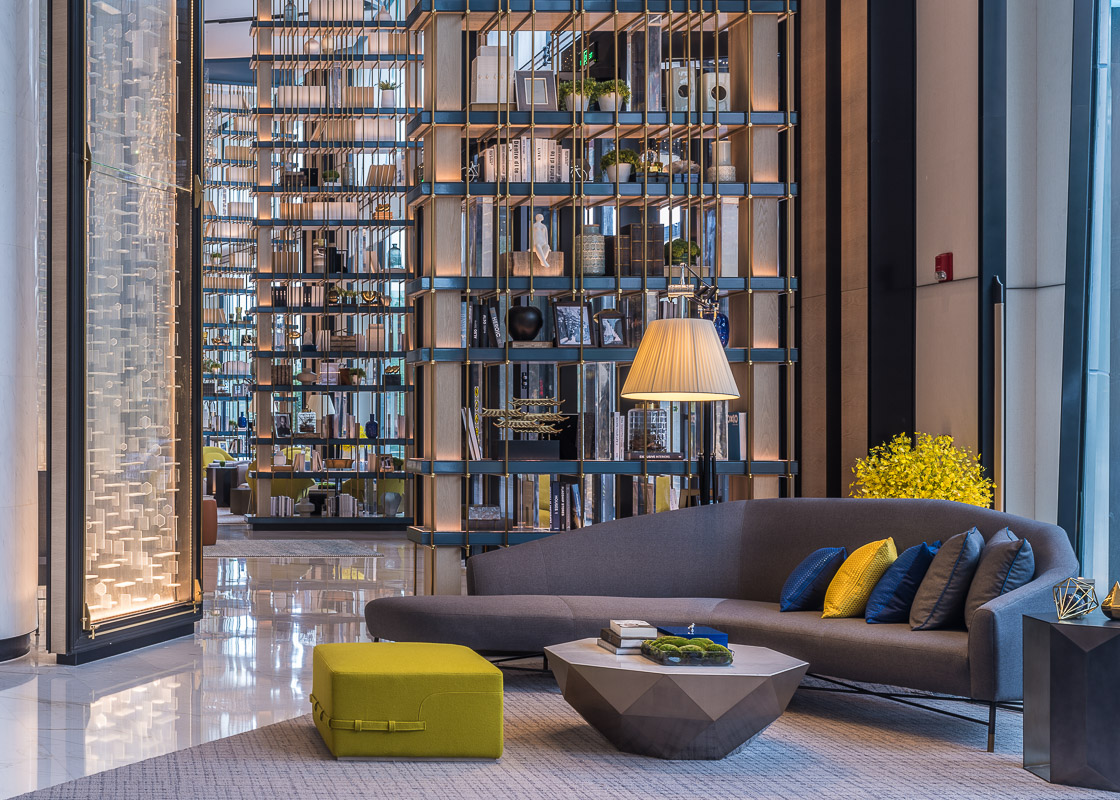 InterContinental® Beijing Sanlitun a truly international brand with latest fashion design, conveniently located in the most stylish entertainment district in Beijing, with easy access to famous leisure and scenic spots, ideally for travellers and social connectors with an aspirational lifestyle.
The design of InterContinental® Beijing Sanlitun Hotel draws inspiration from a hexagon diamond, which takes shape by continuously refining a raw gemstone. "Diamond" is the essential element of overall design throughout the hotel. The interior design focuses on shaping scenes by use of both decorative and architectural solutions. Thereafter, every part of the space gets interspersed with each other and integrates a seamless extraordinary visual experience. Metallic brass grille looks like strings playing wonderful rhythm throughout the property. 300 chic and contemporary guestrooms with size starting from 45 square metres are elegantly appointed with separate business area, high quality audio system, interactive TV, high speed Wi-Fi and Internet access. Last but not least, lighting at each spot is a stroke of genius in the interior design. A special arc lamp in room helps to release any fatigue on the way. The skilfully arrangement makes the space full of sensations and warmth, leading guests to a home away from home.
The hotel is equipped with meeting and conference services, an 800 square metres ballroom and 8 function rooms with total area of over 1,500 square meters, which offer ideal venues for meetings, conferences, special events and wedding banquets.