POST EVENT UPDATE | AustCham Annual General Meeting 2019
06-25-19 @ 6:30 pm

-

8:30 pm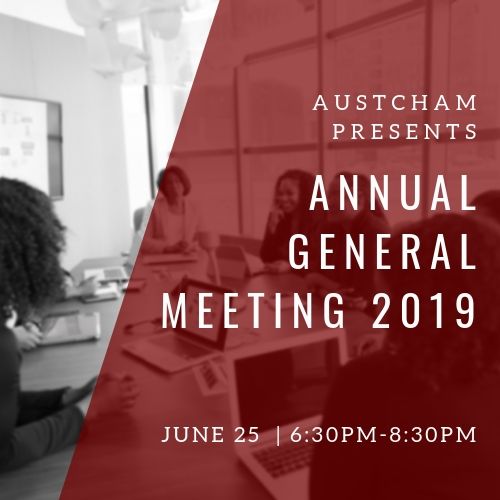 ---
On June 25th 2019, members and non-members congregated at the China World Hotel for the AustCham China 2019 Annual General Meeting (AGM). The 2019 AGM addressed key events and activities of the Chamber including the Doing Business In China (DBIC) report and the highly anticipated annual Ball on the Wall. CEO Nick Coyle outlined the priorities for AustCham Beijing and engagements for the year ahead. 
The nominations and election for the 2019/20 Board of Directors was conducted prior to the close of the meeting. We welcome our new Board for the next two years.
Vaughn Barber 冯栢文


Global Chair, KPMG Global China Practice,
Co-head of Infrastructure,
KPMG China

Tom Luckock 唐穆


Partner, Norton Rose Fulbright LLP

Tracy Colgan 李翠琪


President and Beijing-based Managing Director of Kamsky and Associates, Inc.

Michael Boddington


Managing Director, Asian Agribusiness Consulting (AAC)

Kristine Leo


General Manager, Country Manager China,
Marketing Trading and Shipping, Woodside

Anthony McQuade


Managing Director of Savills Northern China

James Tian


General Manager of ANZ Beijing Branch

Emily Dunn


Government Relations Manager
Swisse, H&H Group
Congratulations to the Board, especially to our new Board Members, James Tian of ANZ, and Emily Dunn of Swisse.
Special thanks to Elizabeth Peak, Minister Counsellor (Economic), for her address.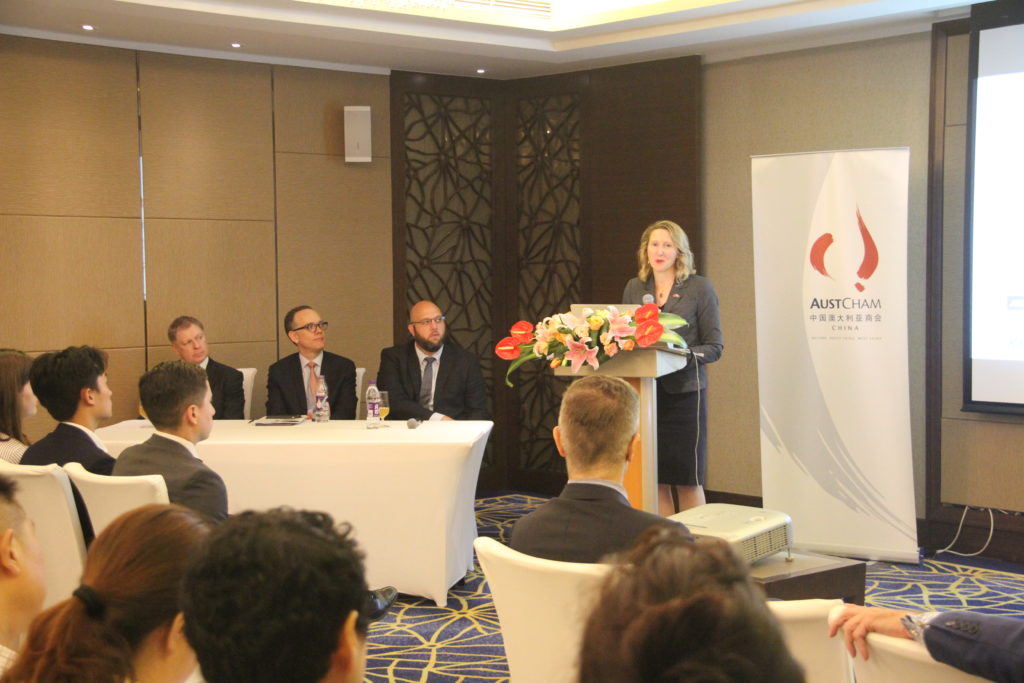 Thank you to China World Hotel for hosting the event, and thank you once again to all those that attended.
---
The Original Event Details Can Be Found Below
---
All AustCham members are invited to attend the  "Annual General Meeting (AGM)" on Tuesday, June 25th at the China World Hotel.
The AGM offers members the opportunity to hear directly from the Chamber Leadership team regarding the Chamber's performance over the past 12 months and for the year ahead. This is an important event, as it allows members to review the Chambers activities the past year and help shape it forward. We will also be holding Directors elections for those whose term expires and for any vacancies. 
---
Agenda: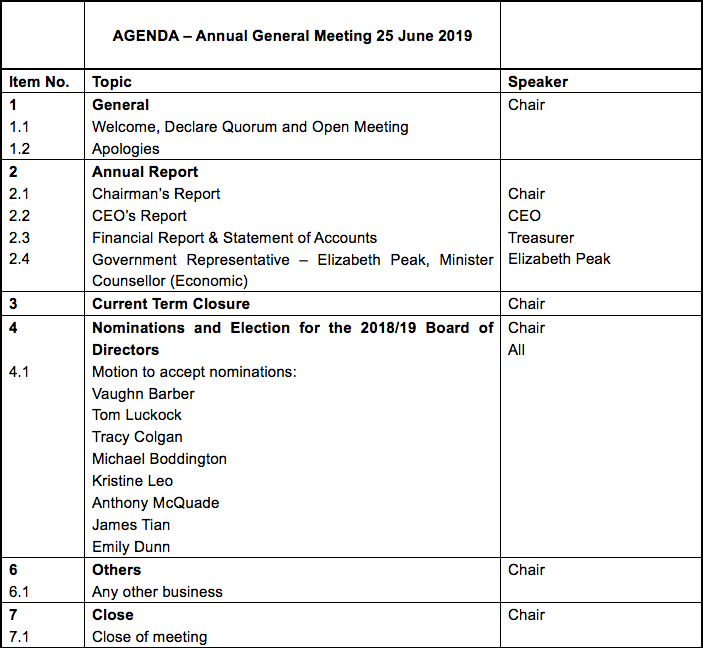 ---
Those up for nominations this year include: 
Vaughn Barber 冯栢文


Global Chair, KPMG Global China Practice,
Co-head of Infrastructure,
KPMG China

Tom Luckock 唐穆


Partner, Norton Rose Fulbright LLP

Tracy Colgan 李翠琪


President and Beijing-based Managing Director of Kamsky and Associates, Inc.

Michael Boddington


Managing Director, Asian Agribusiness Consulting (AAC)

Kristine Leo


General Manager, Country Manager China,
Marketing Trading and Shipping, Woodside

Anthony McQuade


Managing Director of Savills Northern China

James Tian


General Manager of ANZ Beijing Branch

Emily Dunn


Government Relations Manager
Swisse, H&H Group
---
Event Details
Date: Tuesday 25 June 2019
Time: 7:00 PM – 8:30 PM (Registration starts from 6:30 PM)
Price:  Free (Members) 100 RMB (Non-Members)
Venue: China World Hotel Function Room 1 (B1 Level)| 中国大饭店功能厅1 (B1层)
Address:No.1 Jianguomenwai Avenue Chaoyang District, Beijing
中国北京建国门外大街1号 邮政编码 100004︱北京中国大饭店
RSVP is required, please email to: events@austcham.org