Education Update
12-02-19 @ 3:30 pm

-

5:00 pm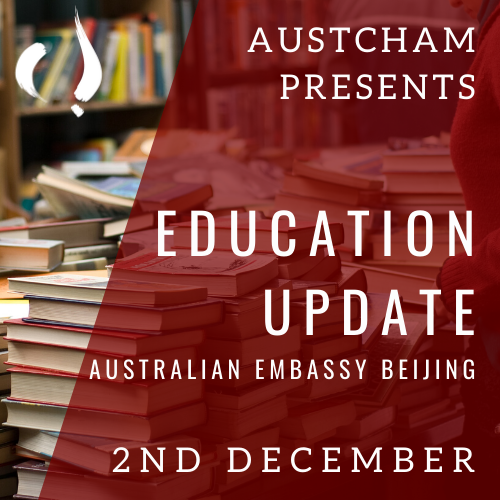 On Monday, December 2nd, we will be holding an education update at the Australian Embassy with Brooke Hartigan, Minister-Counsellor, Education and Research. At this exclusive member-only event, Ms Hartigan will provide an update on the Australian government's international education strategy and priorities for engagement in China.
Maree Ringland, Counsellor, Public Affairs and Culture, and Tony Fu, China Alumni Engagement Manager, will also provide a briefing on the outcomes of the recently released Qualitative Research Report on Australian Alumni in China. Specifically, an update on the current Australia-China education landscape and prospects for both students and alumni.
Please note that registration closes Thursday, 28th November. You will also be required to show ID in order to enter the embassy.
Event Details
Date: Monday, 2nd December 2019
Venue: Australian Embassy Beijing
21 Dongzhimenwai Street, Chaoyang District, Beijing
东直门外大街 21 号,朝阳,北京
Time: 3:30PM – 5:00PM | Registration from 3:00PM
Register by 5:00PM on Thursday, 28th November 2019:
Please click here to register: https://www.eventbank.cn/event/education-update-24857/