A Spicy Battle of the Nations: the beijinger 7th Annual Chili Pepper Contest!
Come Saturday, Dec 2, the crowds will gather at Punjabi to see a spectacle unlike any other that Beijing has paid witness to. The electricity in the air may cause some to cry, others to gag, and even a few to vomit. Or maybe that's the chili. Yes, the Beijinger is proud to announce that we're teaming up with Maovember 2017 to bring you our seventh annual Hot Chili Pepper Eating Contest.
With the current lineup hailing from numerous countries around the world, including Canada, India, Liberia, Mexico, Pakistan, the Philippines, Russia, and the United States.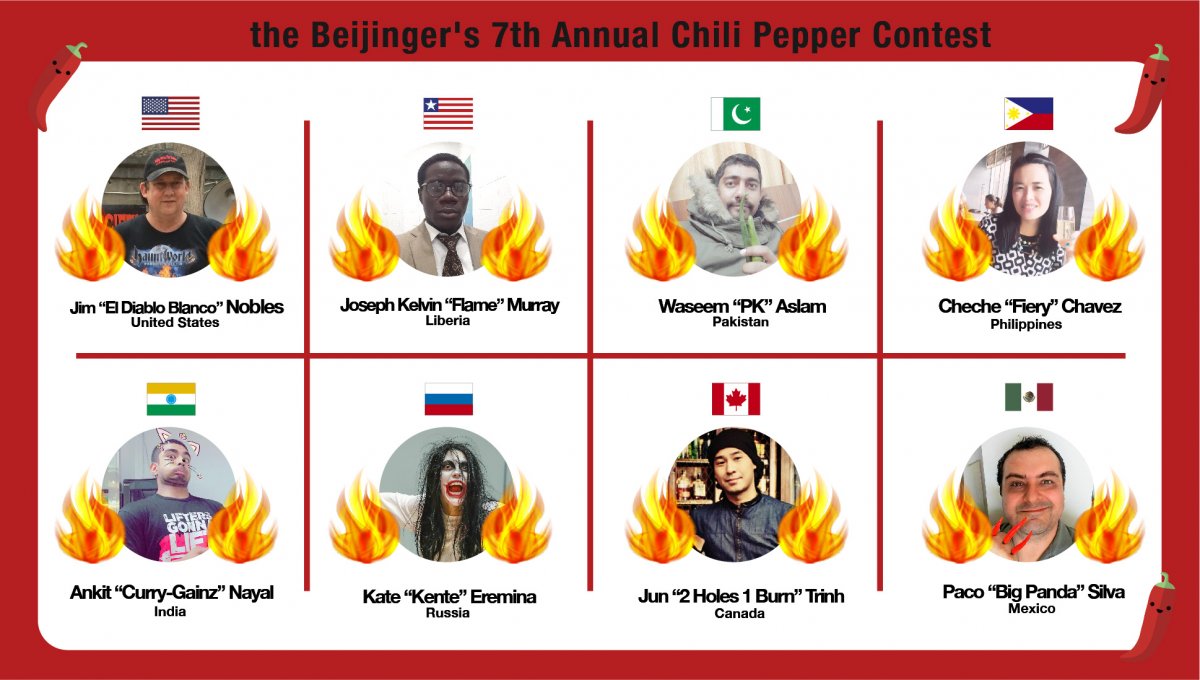 Those who prove themselves to have the best in asbestos mouth stand to take home a whole bounty of prizes, kindly donated by some of Beijing's fierest outlets. Here's what they stand to win:
1st Place: RMB 1,000 voucher for Punjabi
2nd Place: RMB 500 voucher for Punjabi
3rd Place: RMB 500 voucher for Punjabi
Remaining contestants: RMB 100 voucher for Punjabi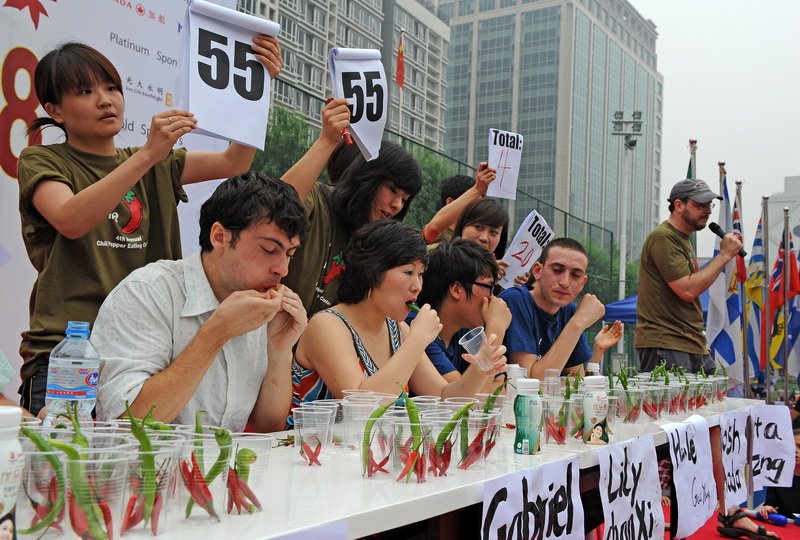 All contestants will also receive a free black forest pizza from Bodensee Kitchen as well as six different hot sauces, including Ayam Brand's Thai chili, Thai sweet chili, and tuna in chili sauces; Herb Whisperer's regular and pickled jalapeno hot sauces; and Caravan's harissa sauce.
Just coming along to watch people sweat it out? Don't worry, by bidding on the winning chili eater you'll also have the chance to win 10 prize packs that include vouchers for Q Mex Taqueria, Saigon Mama, Pak Pak Thai Kitchen & Bar, Malacca Legend and Punjabi (totaling RMB 1,000) and the yummy sauces mentioned above.
RMB 100 tickets to watch this high-intensity eating contest are selling fast, so if you would like to feast on an Indian buffet spread courtesy of Punjabi as well as sip on Slow Boat beers, simply scan the QR code below. All money from tickets goes toward the Maovember cause and the chosen charities of Bread of Life and The Library Project.
Sign up by scanning the QR code via WeChat below
(spots are limited to 100, so be quick!):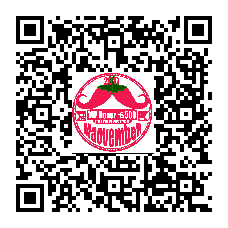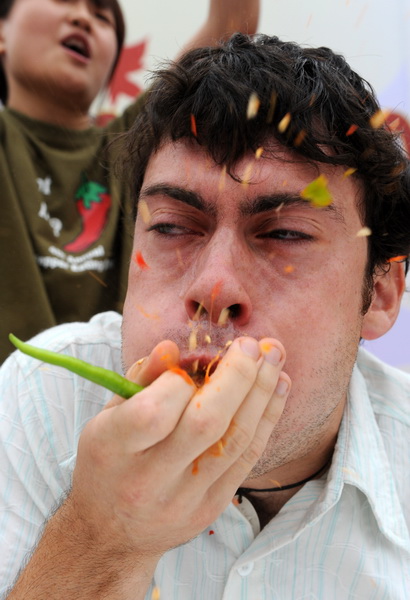 Date: 2 December
Time: 6:30pm
Venue: Punjabi Indian Restaurant
Address: 1-30 Lucky Street, ChaoyangGongYuan Rd,
Chaoyang District, Beijing | 朝阳公园西路好运街1-30号
Price: 100 RMB (spots limited to 100)