Event Recap | Christmas at the Palace
12-06-19 @ 6:30 pm

-

11:30 pm

850¥ – 900¥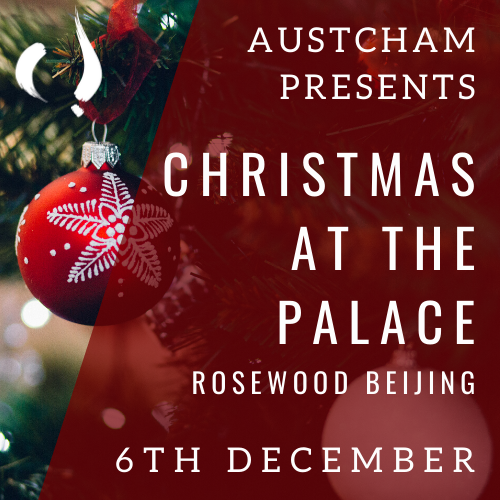 Last Friday, AustCham and BritCham held a fantastic Christmas party at the Rosewood Beijing to celebrate the holiday season and the end of the year.
Attendees were treated to a 3-course Christmas dinner, top-tier raffle prizes, live music from Stevie Mac, and an open-bar. Bringing together 300 guests from the Australian, British and Chinese communities, this was an exciting night that gave people the chance to celebrate with old and new friends alike.
Thank you to the Rosewood for hosting the event and to all the guests for an extraordinary evening. Happy Holidays!
AustCham would also like to thank the invaluable Gold Sponsors: Jaguar Land Rover, Dulwich College Beijing, Bluestar AMG, Lehman Brown, Swire, Savills, British Airways, PFB Trading, Madame Tussauds, TRB and Berkeley.
Gold Sponsors

Silver Sponsor

Thank you also to our prize sponsors from which raffle ticket donations were passed on to Roots & Shoots!
Please see below for original event details:
———————————
A Christmas, like you've never experienced before!
Members and friends of AustCham China are invited to our annual Christmas Party at the Rosewood Hotel in Beijing jointly hosted along with BritCham China.
With over 300 guests from the Australian, British and Chinese communities, this is an unmissable event and a chance to let your hair down, entertain colleagues and clients at the end of a busy year.
With the support of Madame Tussauds, we are this year honoured by the presence of a very special VIP – Her Majesty The Queen (wax work figure)! Yes, she's our Queen too!
We have a great champagne reception, canapés from TRB, a full dinner from the Rosewood team, live music from Stevie Mac, Santa's raffle, and open bar all night long! There is no better Christmas party in Beijing.
———————————
一场美妙绝伦的圣诞晚宴!
我们诚邀中国澳大利亚商会的会员和朋友们参加我们和英国商会在瑰丽酒店(Rosewood Hotel)合办的圣诞晚会。
有来自澳大利亚、英国和中国社区的三百多名客人共同参与,这是一场不容错过的晚会。在繁忙的一年即将结束之际,趁着这个机会和朋友们去尽情的放松和享受。
在杜莎夫人蜡像馆的支持下,我们今年有幸迎来了一位非常特别的贵宾——女王陛下(蜡像)! 是的,她也是我们的女王!
我们会有高档的香槟,TRB提供的开胃菜,瑰丽酒店提供的丰盛的晚餐,史蒂夫·麦克提供的现场音乐,以及圣诞老人抽奖环节和通宵营业的酒吧,这是一场美妙绝伦的圣诞晚宴。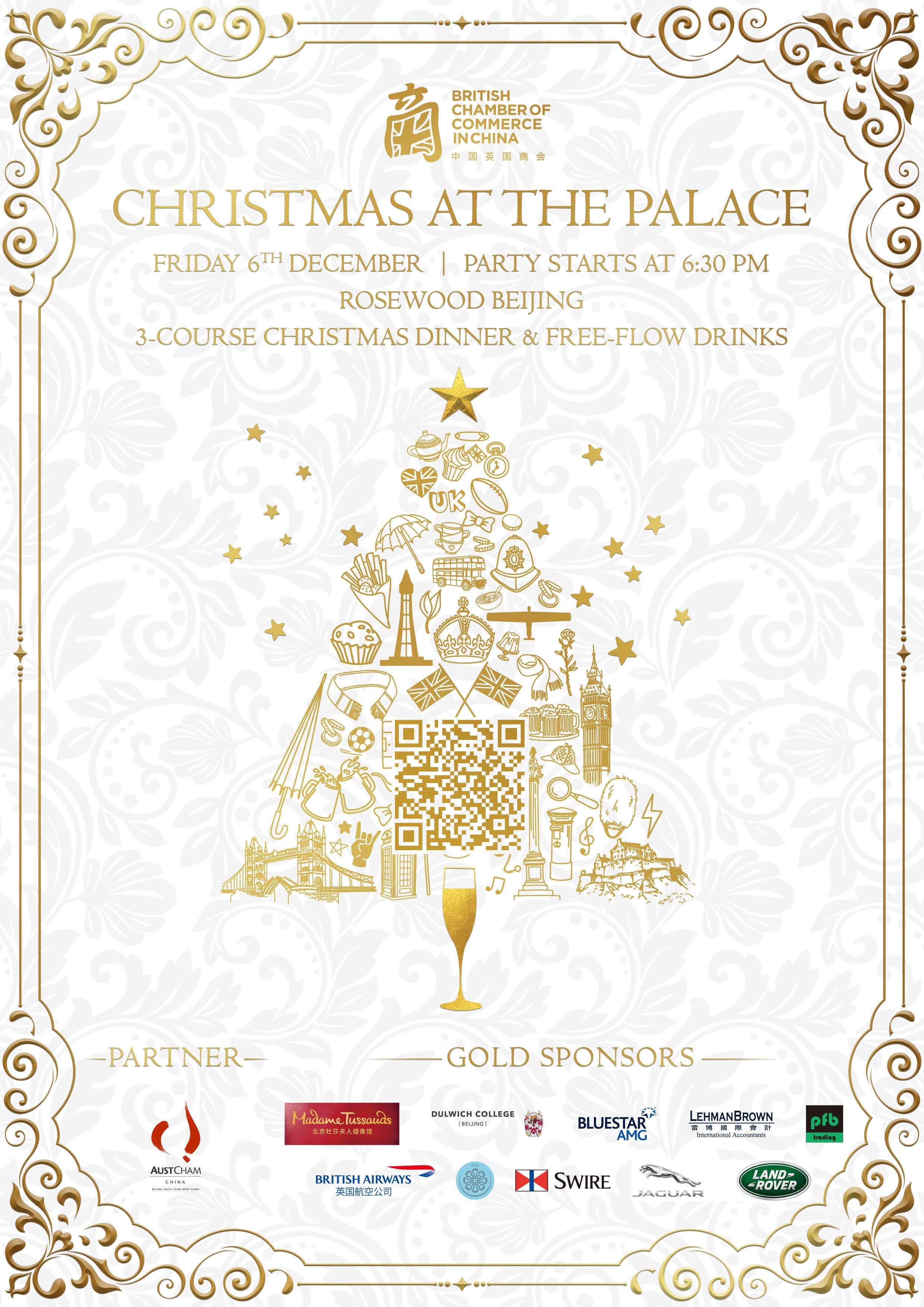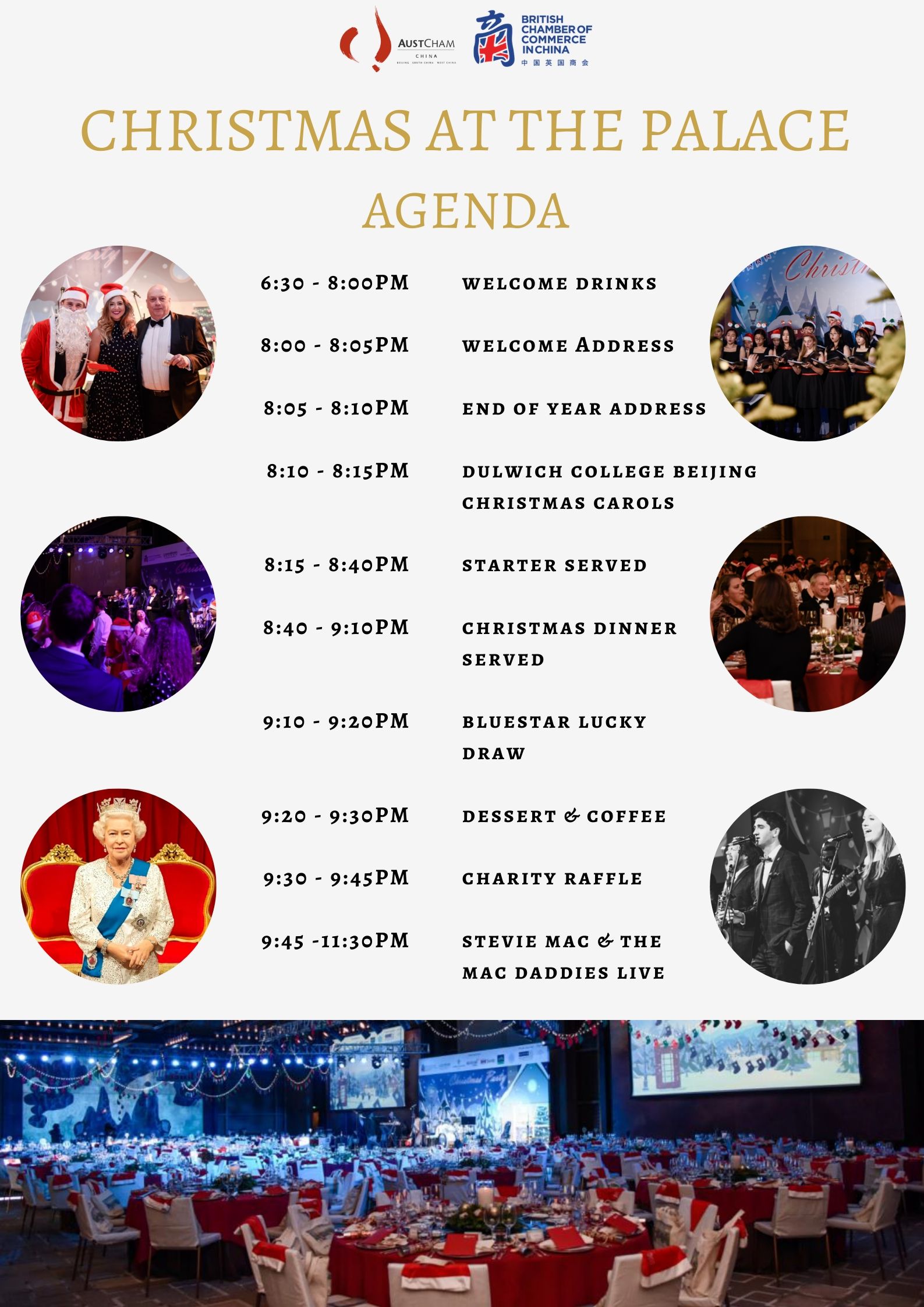 Event Details
Date: Friday, 6th December 2019
Venue: Rosewood Beijing, Jingguang Center, No. 1 Chaoyangmen Outer Ave, Beijing, 118305
Time: 6:30PM onwards
Price: 900 RMB Standard Ticket | 9,000 RMB Standard Corporate Table
———————————
详细信息
活动日期:2019年12月6日 星期五
活动地址:北京朝阳门外大街京广中心 北京瑰丽酒店1号
活动时间:6:30PM
活动票价:900元/人 | 9000元/桌
Please scan the QR code below to register: