MEMBER EVENT | Asian Risks Management Services 2019 Corporate General Insurance Feedback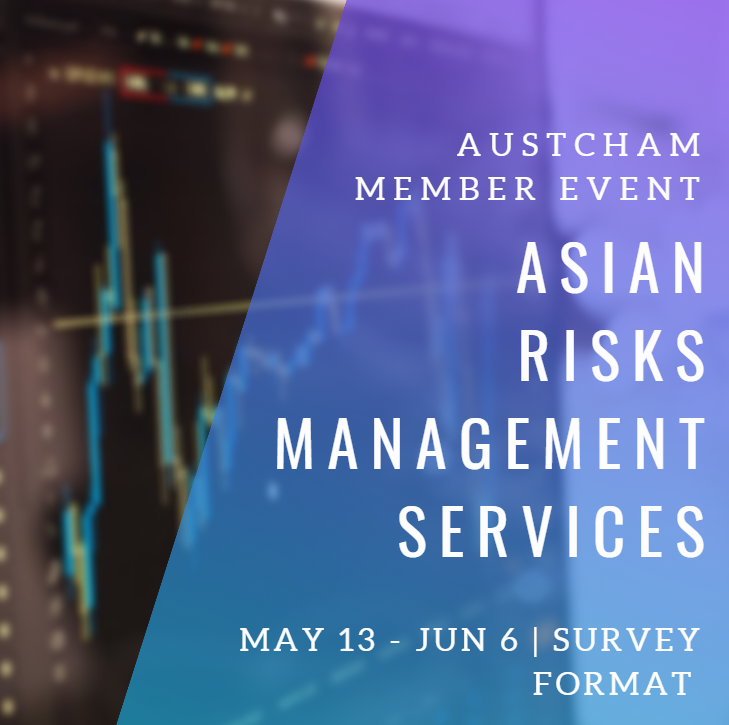 ---
Asian Risks Management Services is conducting a short survey on insurable risk management solutions.
In association with our local partners, we tailor-made insurable risks management solutions.
We are constantly striving to design for companies seamless solutions.
To do so, we appreciate your feedback.
Please answer the 10 below questions, it will take only a few minutes of your time.
The survey is open from May 13, 2019 (Monday) to June 6, 2019 (Friday).
You can access the questionnaire through the link or QR code below.
Link: https://wj.qq.com/s2/3274911/1dd2/
QR Code
Asian Risk Management Services:
我们是谁WHO ARE WE
北京意大咨询有限公司 Asian Risks Management Services Limited (ARMS)是为在华企业提供可保风险,员工福利以及个人医疗,失能,房屋保险等咨询服务,在北京和上海两地均设有办事处,以此来服务全国各地客户。
结合40多年保险和金融从业经验,ARMS作为独立的保险经纪咨询公司深耕于中国保险市场长达15年之久,始终以保护客户利益最大化作为我们的使命。
Asian Risks Management Services Limited (ARMS) advises on insurable risk and employee benefits for corporates, and on medical, disability and home insurance for private individuals.
With a presence in Shanghai and Beijing, we provide services all over China.
INDEPENDENT from any insurance providers, ARMS combine 40 years of experience in the insurance and finance industry with more than 15 years of presence in the Chinese insurance market, acting to the BEST INTERESTS of our clients.
我们做什么WHAT WE DO
我们协助客户认识企业面临的潜在风险, 为客户提供全方位的保险保障计划,从而保证企业正常运营,确保企业主安心的专注于业务的开拓。
我们和合作伙伴合作,为客户提供医疗保险、财产和责任保险方面的建议。
我们致力于为中小型企业定制风险管理计划,提供保险投保方案以及理赔追踪服务。
We ASSIST our clients to identify risks they should take into consideration to ensure continuity of operations and being fully concentrated on the development of their business.
We ADVISE our clients on medical insurance, property and liability insurance in cooperation with our partners.
We DEDICATE ourselves to provide bespoke risks management and insurance solutions to SME SMI including claims following up.