Ambassadors
CHINA-AUSTRALIA CHAMBER OF COMMERCE IN BEIJING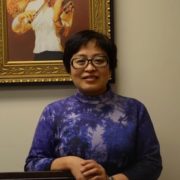 Hu Yanyan
Honorary Special Ambassador
Ms. Hu Yanyan, currently Director and President of China Guardian Auctions Co., Ltd., is also the President of China Guardian (HK) Auctions Co., Ltd. She joined China Guardian in 1993 as a founding member and has taken up the positions of General Manager of the Chinese Paintings and Calligraphy Department and Vice President of China Guardian successively. Ms. Hu, with more than 20 years of experience and expertise in the Chinese paintings and art auction industry, has been an influential figure in exploring and uncovering the value of otherwise unknown rarities and in the return of many national treasures to China.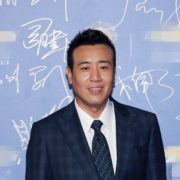 Yu Hewei
Honorary Ambassador for Friendship
Yu Hewei, born 1971 in Liaoning Province, is an actor a Mainland Chinese actor and graduate of the Shanghai Theatre Academy.
He has participated in a number of high profile dramas including History of the Sky, Take the Wrong Car, Three Kingdoms and Blind Jailbreak. In 2012 he won the MSN Most Valuable Actor Award and in 2015 the China Trip Awards China Best Actor Award. Following that he won Best Supporting Actor at the 2015 China Golden Rooster Awards for his role in I'm not Pan Jinlian.
He is perhaps best known for his roles as Duan Xiaolou in Farewell My Concubine, Jing Ke in The Emperor and the Assassin and Cao Cao in the John Woo film Red Cliff.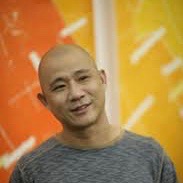 Fang Lijun
Honorary Ambassador for Culture
Born in Hebei Province in 1963, Fang Lijun graduated from the Central Academy of Fine Arts before beginning his career as a professional painter. In 2009 he commenced work with the China Contemporary Art Institute, and in 2012 was selected as a Peace Ambassador by the United Nations Foundation for Peace and Development. Currently, Fang is working with the National Centre for Contemporary Art, and has been hired as a visiting professor and tutor at over 22 universities.
Cheng Xiangjun
Honorary Ambassador for Education
Graduating from the Central Academy of Fine Arts in 1986, Cheng Xiangjun currently serves as an associate-professor at the Tsinghua University Academy of Fine Arts. Beyond that role, he is also a professor at Busan East Asia University, vice-director of the China Artists' Painting Committee, vice-chairman of the West Lake International Artists Association and the director of the China Arts and Crafts Institute Lacquerware Professional Committee.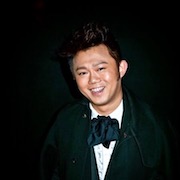 Li Dongtian
Honorary Ambassador for Food and Wine
Tony Li Dongtian is widely considered China's top stylist, and the father of the country's makeup industry. Known countrywide for his signature smile, Tony's seemingly boundless creativity and passion make him one of the biggest influencers in the fashion field. In 1999, he officially founded his company TONYSTUDIO, and since then his brand has only continued to grow and evolve, now drawing a larger audience than ever. Tony's business is entirely based around his passion, with his distinctive style inspiring fans to explore beauty and their own interpretation of it, both inside and out.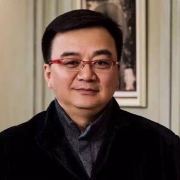 Li Lu
Honorary Ambassador for Communication
Li Lu is best known for his work in China directing some of the countries most popular films and television programs. Li initially majored in directing and film making before studying at the Cheung Kong Graduate School of Business, graduating with an EMBA diploma. After graduating, he has served as vice-director at the Nanjing Film Production Company and the general manager of the Jiangsu Broadcasting TV Drama Department. Since 2009 he has returned to his passion of directing, working on popular dramas such as Brother's Happiness, Under the Hawthorn Tree, On Our Way Home and In the Name of the People.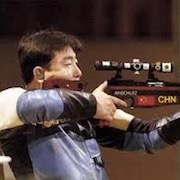 Yang Ling
Honorary Ambassador for Sport
Yang Ling first came to prominence following the 1996 Olympic Games, where he was awarded the gold medal for a record performance in the 10m mobile target shooting. He again won gold in the 1997 National Shooting Championships held in Beijing for standard speed shooting. At the World Cup Shooting Championships held in Barcelona in 1998, he and his team again placed first in the 10m moving target speed shooting competition. He has continued to win gold since then, placing first in competitions including the Asian Shooting Championship in 2000 and the Sydney Olympic Games.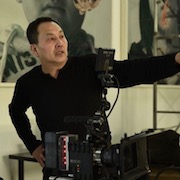 Wang Gongxin
Honorary Ambassador for Art
Born in 1960, Wang Gongxin is frequently lauded as a pioneer of video art in China. He was admitted to the Capital Normal University Academy of Fine Arts in 1978, and commenced teaching there following his graduation in 1982. In 1987 he was admitted to State University of New York as a visiting scholar where he completed his masters degree. From 2002 to 2007, Wang served as a visiting professor at the China Central Academy of Fine Arts, and in 2013 was selected as a nominee for the Olivier Award for Best Set Design. Wang has resided in New York since 1996, and in 2014 received an honorary doctoral degree from State University of New York,