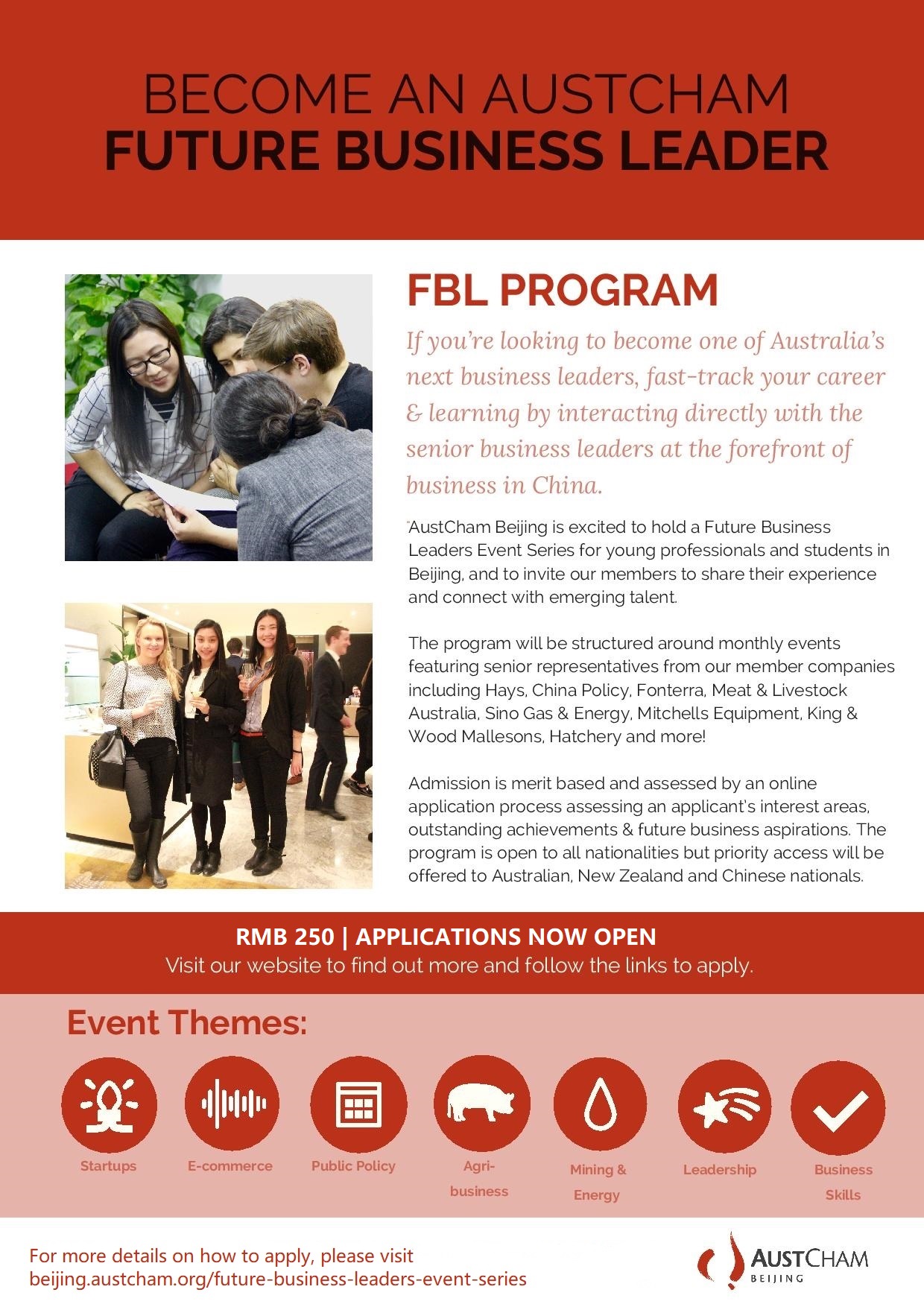 In 2018, AustCham Beijing is holding a Future Business Leaders Event Series for young professionals and students in Beijing, and inviting AustCham member company representatives to share their experience and connect with emerging talent.
The AustCham Future Business Leaders Program is an elite career-development event series operating in cooperation with Australia-China business leaders from AustCham member companies.
AustCham will be hosting monthly presentations featuring senior representatives from our member companies including Hays, China Policy, Fonterra, Meat & Livestock Australia, Sino Gas & Energy, Mitchells Equipment, King & Wood Mallesons, Hatchery and more!
The purpose of the program is to prepare Australia's young future business leaders with the skills and experience necessary to thrive in the changing global marketplace. Through engagement with business professionals, successful applicants will gain an insight into the opportunities and challenges of doing business in modern China.
Applications now open!
Membership:
6 months: 250 RMB
12 months: 500 RMB
HOW TO APPLY
Click on the link below to fill out our online application form.